Farrah Abraham's Newest James Deen Lie Airs On 'Couples Therapy' [VIDEO]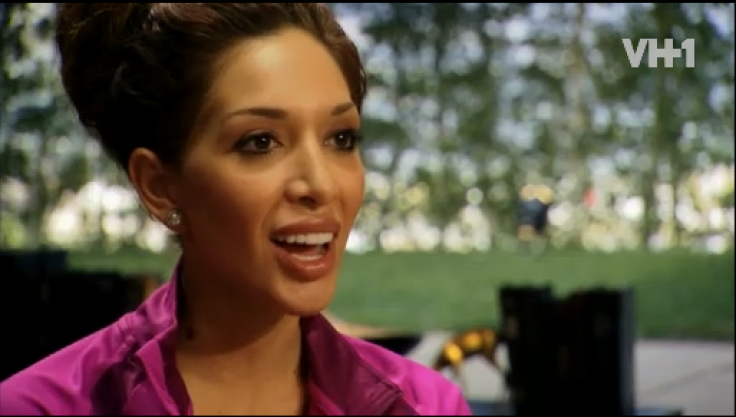 Farrah Abraham has just added another fabrication to her already towering pile of lies. The former "Teen Mom" essentially told Dr. Jen Berman on the latest episode of VH1's "Couples Therapy" that she and James Deen were dating and that he pretty much forced her to make the "leaked sex tape."
"My previous boyfriend, who is in porn, we broke up, and it's been kinda a difficult situation," the 22-year-old mother of one told Berman. The doctor was instantly confused by the statement, and pushed the reality star to tell the truth. Abraham maintained they were in relationship and said she "didn't think" a "sex tape" with Deen would be worth a lot of money.
There's one of two things going on here: Abraham's either downright delusional or a full-fledged liar. Sure, it's a case of "he-said, she-said," but as Berman pointed out, Abraham is the "common denominator" here; it looks like she's a big old conniving fibber.
OK, where to start with this one. From the get-go Deen, who is an A-list porn star, said he and Abraham were never dating. In fact, he told Wetpaint Entertainment in April that the entire thing was a "scheme."
"There was this whole scheme — you guys can go out on a date and we'll take pictures and pretend you're dating — and I said absolutely not. I have no desire to participate in any kind of that publicity," he said.
"And I told them, someone is gonna see this and be like, 'Oh, that's James Deen,' and someone's gonna call me and say, 'Hey man, what's up with this chick,' and I'm gonna say, 'We shot a porno and that's the end of it.' I'm not going to say I'm dating someone I'm not dating."
So, Deen flat-out denies they were in a relationship. Their porno/leaked sex tape was professionally produced, and Abraham told Radar Online she made $1.5 million off "Backdoor Teen Mom." It should be noted, however, that Fox411 did some investigating and reported that Abraham actually made merely $10,000 plus 30 percent of the sales and minus the cost of production. It's also widely believed that she lied about being in a relationship with "boyfriend" Brian Dawe, who like Deen, denies being with Abraham for anything other than publicity and money.
She continues to lie and we continue to watch. Check out Abraham on "Couples Therapy" on VH1 Thursdays at 9 p.m. EDT and watch her one-on-one with Berman below.
Follow me on Twitter @mariamzzarella
Get More: Couples Therapy
© Copyright IBTimes 2022. All rights reserved.
FOLLOW MORE IBT NEWS ON THE BELOW CHANNELS