FCC Chairman Wheeler To Push For School Wi-Fi Through E-Rate Reform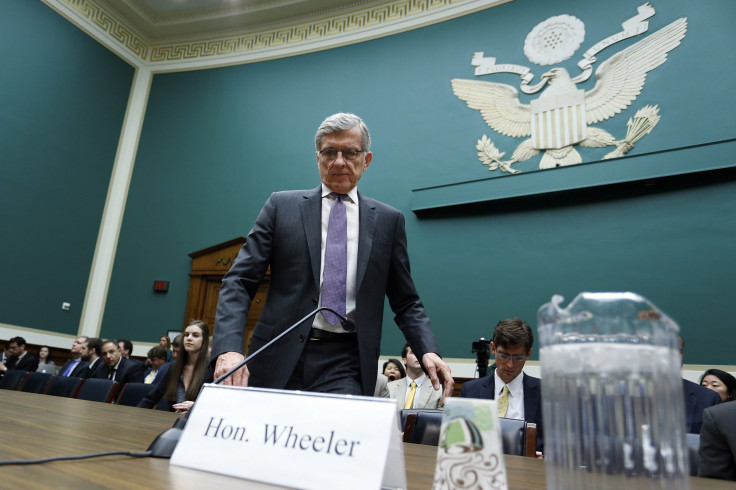 It's not an uncommon scene in American classrooms: Students zigzagging around with their laptops tilting sideways and skyward, trying to find the Wi-Fi connection. And that's only in the schools that actually have wireless service.
Federal Communications Commission Chairman Tom Wheeler aims to fix that by 2015, via regulatory changes to expedite the mass adoption of Wi-Fi in all U.S. schools, a year earlier than the government's plan announced last June. According to a report Wednesday by the New York Times, the FCC chairman plans to propose these changes sometime next week and put the Wi-Fi issue on the agenda of his agency's July 11 meeting.
Wheeler's proposal aims to change rules in the E-Rate program, through which the FCC draws funds to assist schools and libraries in obtaining access to a high-speed Internet connection and hardware. While the E-rate program has found some success in bringing Internet access to schools, none of its $2.4 billion yearly budget has been spent on Wi-Fi connectivity in the past year, because of the program's requirement to prioritize telecommunication and Internet access requests above the funding of local networking equipment, such as proper Wi-Fi access points.
"In the most recent funding year, E-Rate provided zero dollars for Wi-Fi," Wheeler said in an FCC blog post on June 6.
In previous years where funding was available through the E-Rate program, only 10 percent of schools and 1 percent of libraries were provided funds to help roll out internal networking connections such as Wi-Fi, Wheeler added. Despite these setbacks, Wheeler still aims to have the rules surrounding E-Rate spending changed in time for the 2015 school year.
Wheeler's plan complements the Obama administration's ConnectED program launched last year, which aims to bring broadband and high-speed wireless connectivity to almost all libraries and classrooms in the U.S. by 2018.
That's a long way away, and the need for wireless is urgent.
A survey conducted by the Consortium for School Networking and Education Superhighway found that only 43 percent of schools felt they had adequate wireless access to support a digital learning environment.
This percentage may increase in the near future, but the $2 billion pledged by the FCC in February toward E-rate could go much further if regulatory changes were made to the program.
"According to internal staff estimates, allocating an additional $1 billion to Wi-Fi next year without updated program rules will reach fewer than 4 million students, mostly in urban areas," Wheeler said in his recent FCC blog post. "With modernized rules for internal connections, E-Rate could help over 10 million students, including many more in rural areas, connect to Wi-Fi in their classroom."
Around the world, countries such as England face similar issues. According to the BBC, a 2013 survey from the E-Learning Foundation sampled 600 schools across England, finding that nearly half of them had Wi-Fi in only a few classrooms or no Wi-Fi at all.
The U.S. may be able to make E-Rate reform happen as it has bipartisan backing. Ajit Pai, a senior Republican commissioner, expressed his support for E-Rate reform during a modernization workshop last month.
"We all know that Internet access can provide teachers a quick and easy way to introduce students to an amazing array of materials -- materials [that I] never imagined when I was in grade school -- and yet we also know that we're not there yet," Pai said. "That's why the E-Rate program, and our work to reform and modernize it, is so important."
© Copyright IBTimes 2023. All rights reserved.