FedEx Drivers' Victory: Kansas Supreme Court Says They're Employees Not Contractors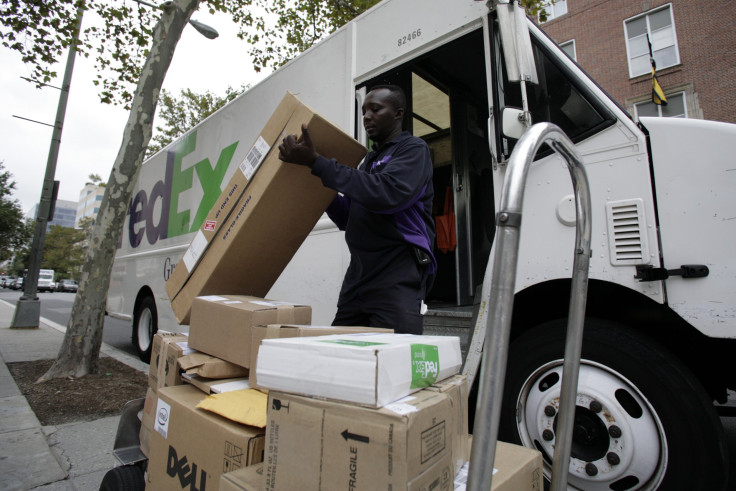 The Kansas Supreme Court ruled Friday that FedEx Corporation drivers are employees of the world's third-largest package delivery company not independent contractors. The decision comes a month after the U.S. Court of Appeals in San Francisco made a similar ruling in a separate case and sets the stage to overturn a 2010 ruling by an Indiana federal judge that sided with the Memphis, Tennessee, company.
"The company carefully structured its drivers' operating agreements so that it could label the drivers as independent contractors in order to gain a competitive advantage, i.e., to avoid the additional costs associated with employees," yesterday's ruling said. The case is one of 21 lawsuits that FedEx is facing nationwide over the issue of unpaid expenses and overtime. Current and former drivers of FedEx Ground Package Systems Inc., the company unit responsible for all FedEx ground shipping in the U.S., say they've suffered financial damages for the way FedEx has classified them.
The court listed several reasons why the drivers are FedEx employees under Kansas law, including the requirements that these workers wear FedEx uniforms and work specific routes and schedules dictated by the company. The court also said the drivers' "long-term relationships with FedEx" resembled a traditional employer-employee agreement rather than a "hired by the job" exchange analogous with independent delivery van drivers.
The Kansas court was responding to a request for guidance from the U.S. Court of Appeals in Chicago, which could follow the California ruling that overturned the Indiana decision for FedEx drivers in California and Oregon. If Chicago rules against FedEx, drivers in other states would benefit.
On Tuesday, the federal government's National Labor Relations Board published its decision (pdf) in a separate case in Connecticut, where it ruled that drivers there are employees not independent contractors.
The decision pits the NLRB against a District of Columbia Court of Appeals ruling in favor of FedEx in a separate case. All of these cases and different rulings are "setting up a future battle at the United States Supreme Court," according to The National Law Review.
© Copyright IBTimes 2022. All rights reserved.
FOLLOW MORE IBT NEWS ON THE BELOW CHANNELS