FedEx Beat Earnings Forecast By Buying Its Shares; Revenue Up On Higher Margins, Lower Worker Benefits Costs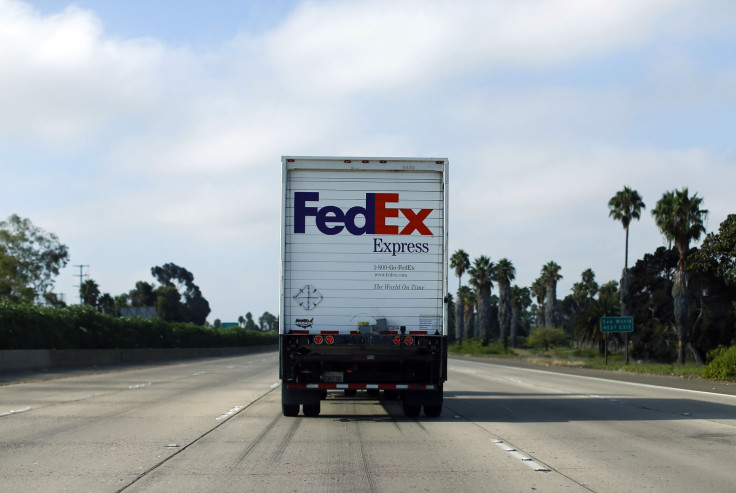 FedEx Corp. (NYSE:FDX) on Wednesday called its first quarter ending Aug. 31 an "outstanding start" to its fiscal year, citing a 24 percent rise in profit to $606 million, up from $489 million in the same period last year. That translates into a 37 percent rise in earnings per share, to $2.10, thanks largely to a 13 percent jump in the company's core U.S. ground-shipping business, profit margin improvements and lower pension obligations.
"Our profit improvement programs are progressing as planned, and we continue to expect strong earnings growth this year," Alan Graf, the company's chief financial officer, said in the statement.
The Memphis, Tennessee, company is benefitting from more online commerce, but its share price is also buoyed by the company's aggressive share-buyback program that's funded by borrowing. The buyback benefits investors and company executives who receive stock-based compensation. FedEx profits also have come in part from cutting employee benefits costs. Meanwhile, the country's No. 2 package deliverer says its U.S. prices will go up in January.
The company beat analysts' per-share earnings forecast by 14 cents, an earnings jump that came wholly from recalling $791 million worth of FedEx shares in the quarter.
"Share repurchases benefited earnings in the quarter by $0.15 per diluted share," the company said in its regulatory earnings statement. The unexpected EPS jump sent FedEx's stock price up nearly 4 percent in Wednesday-morning trading in New York, to $160.94, a 52-week high. FedEx stock has gained over 44 percent in the past 12 months.

Buybacks raise the price of the company's stock by lowering the number of available shares. This is good for investors who see a boost in value of the stock they own. It also benefits company officials who receive as part of their salary company shares they can sell, usually at a later date. To encourage investors to hold on to the stock, FedEx also recently increased its quarterly dividend payment by a nickel, to 20 cents per share. Dividends are regular cash payments to shareholders.

The buyback deal was announced last year weeks before activist investor Daniel Loeb's Third Point LLC disclosed a 2-million-share stake in the company. Business magnate George Soros and hedge fund manager John Paulson followed with similar announcements, Bloomberg reported at the time. Analysts have said the involvement of such high-profile investors may have played a role in FedEx's borrowing money to boost its stock value.
Meanwhile, FedEx has lowered the cost of its pension, postretirement, health care and other employee benefits by 13 percent compared to the same quarter last year, to $3.3 billion. Earlier this year the 9th Circuit Court of Appeals in San Francisco ruled against FedEx by saying the company misclassified 2,300 drivers as independent contractors, which are ineligible for company benefits.
FedEx also announced it would be raising shipping rates from Jan. 5, 2015, by an average of 4.9 percent for North American-based services.
© Copyright IBTimes 2023. All rights reserved.
FOLLOW MORE IBT NEWS ON THE BELOW CHANNELS