Feds Charge Suspect Dzhokhar Tsarnaev In Boston Bombings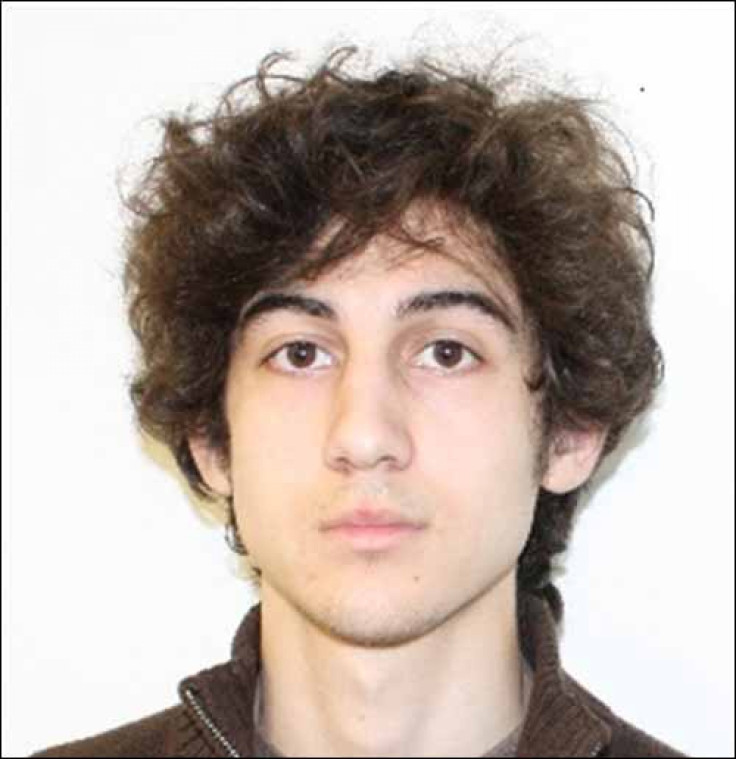 Federal authorities have charged Boston bombings suspect Dzhokhar Tsarnaev with use of a weapon of mass destruction and malicious destruction of property resulting in death in connection with the blasts that gripped the Boston area last week.
Tsarnaev was presented with the charges Monday in his bed at Beth Israel Deaconess Medical Center in Boston, and was read his Miranda rights against self-incrimination, the transcipt of the proceeding shows.
He had a court-appointed public defender on hand and responded to questions by "nodding affirmatively" since his neck wounds prevent him form speaking.
His next hearing was set for May 30.
In the criminal complaint laying out the charges against Tsarnaev, FBI special agent Daniel Genck said there is "probable cause" that the 19-year-old committed the bombings with his brother, 26-year-old Tamerlan Tsarnaev, who was killed during a confrontation with authorities.
The bombings killed three people: Krystle Campbell, 29, of Arlington, Mass.; Martin Richard, 8, of Dorchester; and Boston University graduate student Linghzi Lu. MIT campus officer Sean Collier was killed Thursday night, before a firefight between the Tsarnaev brothers and authorities.
The younger Tsarnaev evaded capture and spent much of Friday hiding inside a boat in a backyard in the Boston suburb of Watertown, Mass.
The University of Massachusetts at Dartmouth student was found shortly after an order for Watertown residents to shelter in place was lifted. Dzhokhar Tsarnaev had injuries to his "head, neck, leg and hand," according to the complaint.
After being captured in the boat, authorities found a UMass at Dartmouth ID, credit cards "and other forms of identification" on the person of the man captured that identified him as Dzhokhar Tsarnaev, according to the criminal complaint.
Additional evidence linking Tsarnaev to the bombings included "a large pyrotechnic, a black jacket and a white hat of the same general appearance as those worn by Bomber Two at the Boston Marathon on April 15, 2013, and BBs," the complaint stated.
The complaint also described evidence indicating that the brothers were behind the Thursday night carjacking, in which one of them boasted about committing the bombings.
One of them pointed a gun at the carjacking victim and said, "Did you hear about the Boston explosion?" and "I did that," according to the complaint.
The charges against Dzhokhar Tsarnaev are ones that call for the death penalty, but neither the U.S. attorney's office nor the Obama administration have stated whether they will seek the death penalty.
Meanwhile, White House press secretary Jay Carney said the 19-year-old suspect will not be treated as an "enemy combatant," which means he will receive a civilian trial and not be subject to a military tribunal at Guantanamo Bay.
Tsarnaev is being questioned about the bombings at his bedside at Boston's Beth Israel Deaconess Hospital, where he is being treated for injuries to his throat and leg. The 19-year-old is communicating through writing because he cannot speak, due to his injuries.
© Copyright IBTimes 2023. All rights reserved.