Fewer US Homeowners In Q1 2013 Owed More On Their Mortgages Than Their Homes Are Worth: Down To 19.8% From 21.7% In Q4 2012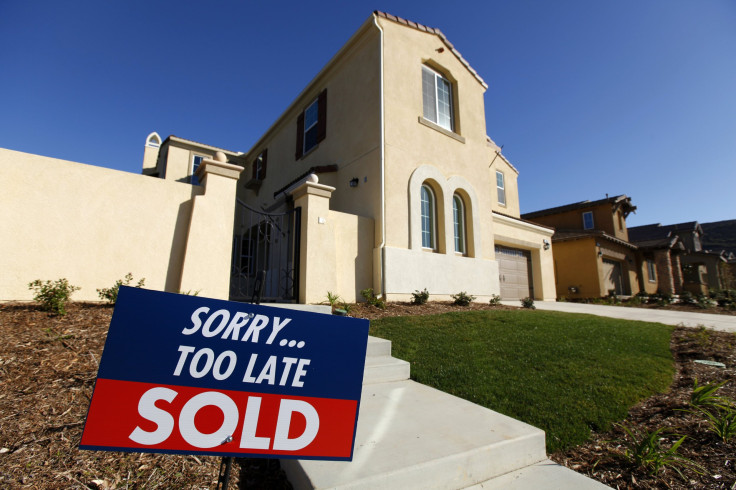 The percentage of U.S. homeowners that have negative equity mortgages – homes that are worth less than the outstanding balance left on the borrowing used to buy them – fell to 19.8 percent in the first quarter, real estate tracker CoreLogic said Wednesday.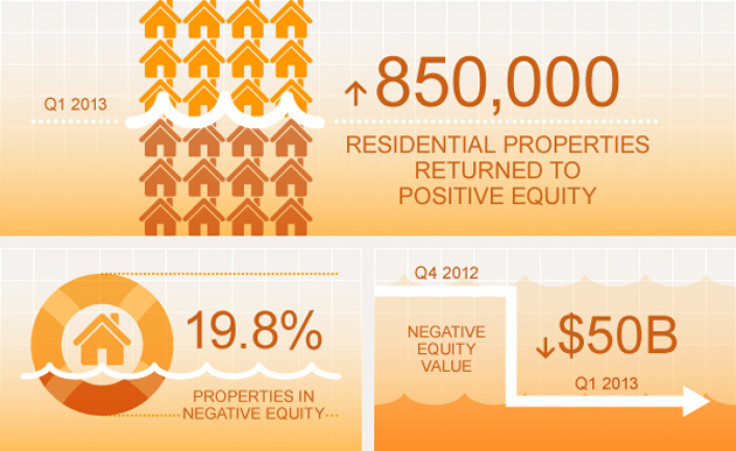 As of March, 9.7 million homeowners were still drowning in the home-buying loans, but that's far fewer than in recent years in the wake of the subprime mortgage crisis caused by lenders doling out toxic loans and banks repacking them to unload on unsuspecting investors.
This is the first time the national underwater mortgage rate has fallen below 20 percent since the global meltdown that sent the U.S. into recession in December 2007. A rebounding housing market has helped bring home prices up, which allowed many homeowners to tread water on their mortgages. At the end of 2011, over a quarter of all mortgages were upside down and in the fourth quarter of last year that rate was down to 21.7 percent.
The Las Vegas metro area was a hot sport for real estate speculation by developers during the last housing bubble, and Nevada still leads the nation with the highest percentage of homes worth less than the money owed on them, at 45.4 percent. The Tampa-St. Petersburg-Clearwater market leads the nation with the highest percentage of these mortgages of any metropolitan area, at 44.1 percent. Corelogic says that 11.2 million of the 39 million residential properties in positive equity territory have a ratio of outstanding debt compared to the value of the property of less than 20 percent.
© Copyright IBTimes 2023. All rights reserved.
FOLLOW MORE IBT NEWS ON THE BELOW CHANNELS