Fight Critics Lash Out At Floyd Mayweather Jr Win Over Tenshin Nasukawa
Floyd Mayweather Jr. is no stranger to getting bashed, and his recent return fight got its fair share of criticism. The undefeated American fighter was highly criticized for the exhibition match, something pundits are calling a fake fight.
Mayweather made short work of Tenshin Nasukawa on New Year's Eve, finishing him off in one round. He easily overpowered the Japanese kickboxer, dropping him three times. It was only after the third knockdown where the camp of Nasukawa threw in the towel, Boxingscene.com noted.
Being a boxing match, there was no denying that Mayweather would come out on top. But in the eyes of some, it was a case of bad acting, particularly on the part of the Japanese. Brendan Schaub, a UFC veteran and host, was pretty vocal about the fight, which he branded as completely staged. He was not the only one who threw heavy criticism at Mayweather.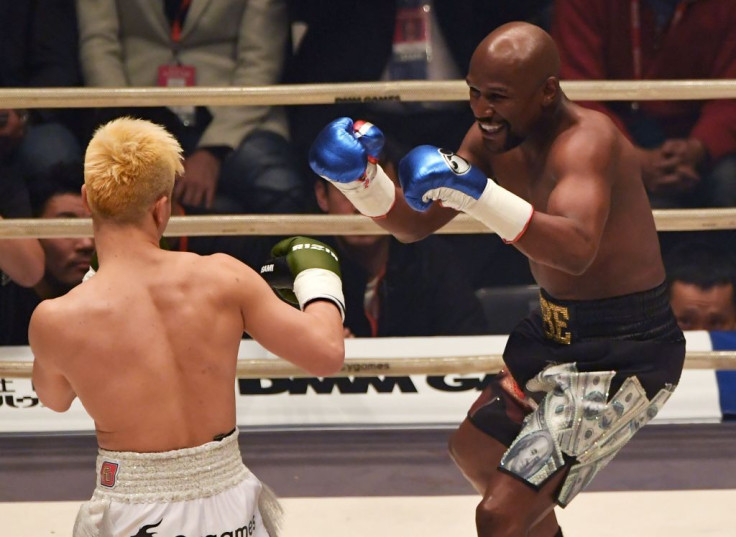 Manny Pacquiao, who is hoping to get a rematch with Mayweather, was far from impressed. He believes that the fight was not fair from the very beginning – likely referring to the size of Nasukawa who was far smaller than the Flamboyant One, The Star reported.
It was a far different match compared to the fantasy fight between Mayweather and UFC icon Conor McGregor. The Notorious threw shade at the whole act as well, saying that he was not impressed with Mayweather's easy $9 million payout.
Shane Mosley, a boxer who had faced Mayweather in the past, also gave his take. He believed that Mayweather was afraid of losing and singled out the difference between his era and now.
"Floyd is so afraid to lose, and he grew up in a different era. In the era that I grew up in, it was about 'who is the best and I will fight anybody in my way.' In Floyd's era, it was a bout 'we're not gonna lose, because if we lose everything is gonna be messed up,'" Mosley said in another article from Boxingscene.
Mayweather is unlikely to care about the criticism, and the views expressed by the different personalities will hardly matter. It was easy money for Floyd Jr., who, at 41, will likely wait for another opportunity to earn bigger bucks.
A rematch with Pacquiao was discussed the past year and nothing has been set as of this writing. That could all change in the coming months, probably depending on how much money is on the table.
© Copyright IBTimes 2023. All rights reserved.