Fire TV: Is Amazon's Set-Top Box Being Killed Like The Fire Phone?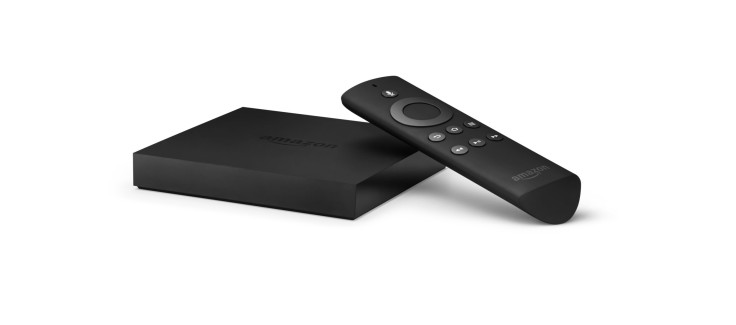 LONDON -- Amazon Inc.'s hardware to date has been a bit hit-and-miss. For every Kindle e-reader, you find a Fire Phone, but one of the pieces of hardware the company has launched that has been relatively successful has been its Fire TV set-top box, launched last year.
In June, Strategy Analytics reported that the Fire TV topped the U.S. market in the first quarter of 2015 with a 30 percent share of the current streaming media device sector, meaning Amazon sold over one million Fire TV units in the three months to the end of March alone.
It is, therefore, all the more surprising to see the Fire TV set-top box listed as "currently unavailable" on Amazon's website with a note saying "we don't know when or if this item will be back in stock."
While it is not unusual for online stores to make products unavailable ahead of a product refresh, the fact that Amazon says it is not sure "if" the stock will be back in stock suggests the Fire TV could be going the way of the Fire Phone, which Amazon shuttered just last week.
International Business Times has asked Amazon for clarification of what is going on, but at the time of publication there has not been a response.
Unique
Amazon's set-top box includes a number of unique features to help it stand out from the competition, including the ability to search using your voice and support for playing games using a proprietary controller. Fire TV offers the unique combination of allowing users to stream Netflix and Amazon Instant Video on the same device. The set-top box also has access to content from apps like YouTube, Bloomberg TV and Hulu.
While the $99 Fire TV set-top box may be unavailable, Amazon's Fire TV Stick is still on sale for $39. While both broadly boast the same features, there are a number of things which the Fire TV Stick doesn't offer as standard, notably the ability to search for content using your voice -- though you can purchase a more advanced remote separately to add that functionality.
Amazon.com Inc. (AMZN) | FindTheCompany
Amazon is set to introduce a low cost $50 Kindle Fire tablet in the coming weeks according to a report earlier this month, and it could be using that launch to introduce a new version of the Fire TV -- however all of the company's current crop of tablets is still on sale.
With Apple Inc. introducing the fourth generation of its Apple TV just last week, the competition in this market is likely to get much tougher in the coming months, though with over 35 million people using connected TV streaming devices in the U.S. alone, it is clear there is a lot of interest in this market.
© Copyright IBTimes 2023. All rights reserved.