Apple TV Games List Limited: Roku, Amazon Fire Still Best Choices For Casual Gaming On Your TV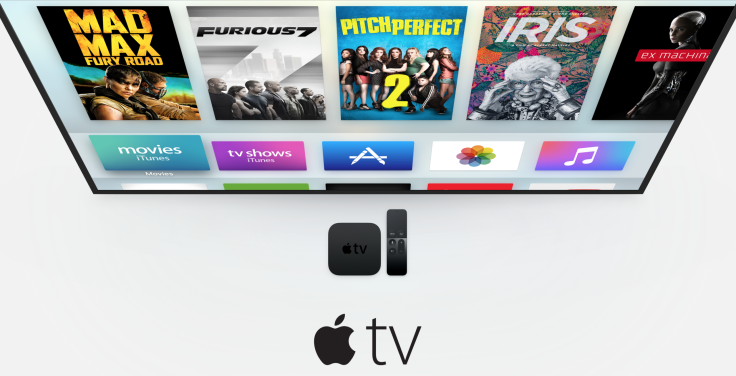 Apple has taken the wraps off its newest upgrade to the Apple TV line. In addition to a range of streaming content apps, the new model is also well equipped for casual gaming. It sports an enhanced remote with touchpad and gyroscope, support for games on a new tvOS platform, and third-party Bluetooth gamepad functionality. Its gaming features are an interesting prospect in a market filled with Sonys, Rokus and Nintendos. But who is it for, and are they interested?
People who are interested in gaming most likely already own a console, but adding an Apple TV into the mix will let a small portion of that group play tvOS games on the cheap. Lewis Ward, research director of gaming at IDC, sees a dual-use scenario emerging where consumers own both a console and a smaller device like the Apple TV. In terms of making inroads into the gaming market, however, that's as far as it goes -- Microsoft, with its Xbox One, and Sony and its PS4 need not worry. "This is not a console killer by any stretch of the imagination," he said.
"Even if Apple TV is in 10 million homes by the end of 2016, by that time, both Sony and Microsoft will be in over 50 million homes each," said James McQuivey, principal analyst at Forrester. "It's a too little, too late thing."
What about other boxes like the Roku or Amazon Fire TV (sometimes known as microconsoles), which offer the same limited gaming functionality with TV streaming? Is Apple a strong competitor? The Roku 3, with a motion control remote, costs $99 and features about 120 games. The Amazon Fire TV, meanwhile, boasts more than 700 games and also costs $99. Amazon sells a gamepad controller as well for $39.
Apple's offering starts at $149 and doesn't yet have any released games, but of the few announced, exclusive offerings like Harmonix's "Beat Sports," in which players use a bat to hit incoming objects to a pulsing soundtrack, could give Apple the advantage going forward. And if iOS developers jump on board, it could push the scales further in Apple's favor. Roku, on the other hand, offers classics like "Angry Birds," adapted for your TV.
Disappearing Casual Gamers
McQuivey points out that, in ways, Apple is a victim of its own success. Casual gamers have moved from playing on the TV to playing on mobile devices. A large portion of these gamers are on iPhones and iPads. "Amazon and Roku have both tried to bring [casual gaming] back to the TV screen, with limited success," he said.
But if these iPhone developers bring their creations over to tvOS, it could be a key selling point. Ustwo, developer of the wildly popular "TwoDots" game on iOS, is one such developer that could draw mobile gamers back into TV gaming. Peter Pashley, technical director at ustwo games, said mobile will always be the company's focus, but the Apple TV could be an interesting path to consider.
"It looks like it might achieve the holy grail of making a game controller that is accessible to non-gamers, which is fascinating to us," he said. "Great Apple TV games will be all about multiplayer, so it was encouraging to see them emphasize multiplayer during the keynote."
Iterative Steps
Is it as easy as pushing a button to bring a game from iOS to tvOS? "The biggest obstacle to porting games from iOS will be the control mechanics -- supporting a controller, no matter how gestural, will be a big job for many touch-based games," said Pashley. "So it will depend on the size of the market and how Apple manages [its] new branch of the App Store."
So is this move into gaming the next big hit for Apple? "No way," said Ward. "This is more of an iterative step than a revolutionary step." So while it seems like the Apple TV isn't about to set the world on fire in the gaming sphere, it may through its other features find its way under the TVs of interested gamers. Console killer? Not so much.
© Copyright IBTimes 2023. All rights reserved.