First Solar Nixes 2,000 Jobs, Shutters Factory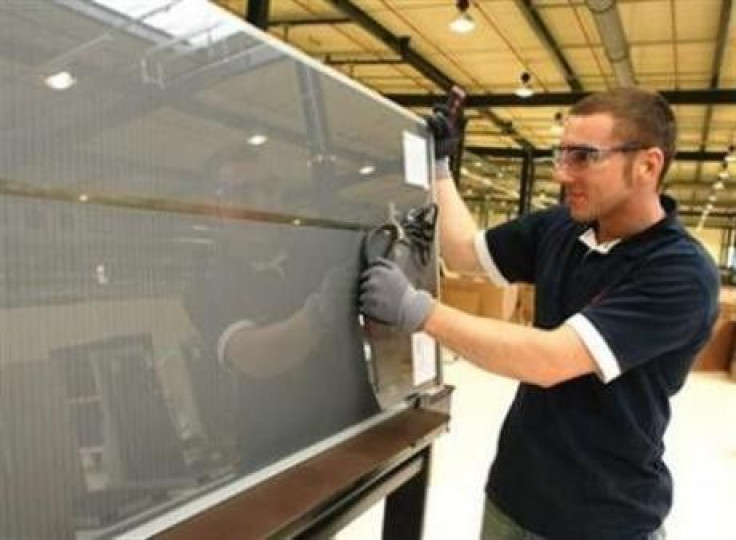 First Solar Inc. (Nasdaq: FSLR) announced Tuesday it will cut nearly a third of its workforce and shutter an overseas factory as a market flush with solar panels cuts into revenue.
The company will close its factory in Frankfurt, Germany, while also indefinitely idling four facilities in Malaysia and laying off about 2,000 employees. It estimates restructuring costs to be between $245 million and $370 million.
The green energy company based in Tempe, Ariz., plans to save $100 million to $120 million annually with these cost-saving measures while also paying down $145 million in debt. The company's shares closed down 7.01 percent, down $1.61 to $21.35 in afternoon trading.
Fluctuating promises of government subsidies, declining demand in Europe and China's supply of low-cost panels has weighed on the solar power industry.
The solar market has fundamentally changed, and we are quickly adapting our market approach and operations to maintain and build upon our competitive advantage, said CEO Mike Ahearn in a statement. After a period of robust growth, First Solar is scaled to operate at higher volumes than currently exist following the reduction of subsidies in key legacy markets. As a result, it is essential that we reduce production and decrease expenses to reflect the smaller volume of high-probability demand we forecast. These actions will enable us to focus our resources on developing the markets where we expect to generate significant growth in coming years.
First Solar, which dubs itself a leading provider of comprehensive photovoltaic solar systems, has until recently largely remained impervious to the troubles of other headline-grabbing names such as Solyndra, which filed for bankruptcy last year. But revenue declines saw the company's market capitalization drop 83 percent to $1.99 billion last year.
This was a market leader, but its technology is being usurped or surpassed by the Chinese, Jefferies Group analyst Jesse Pichel told the Wall Street Journal. Their product is not competitive in the most economic and sustainable solar market, which is rooftop.
© Copyright IBTimes 2023. All rights reserved.