Fitch Upgrades Greece but Risks Remain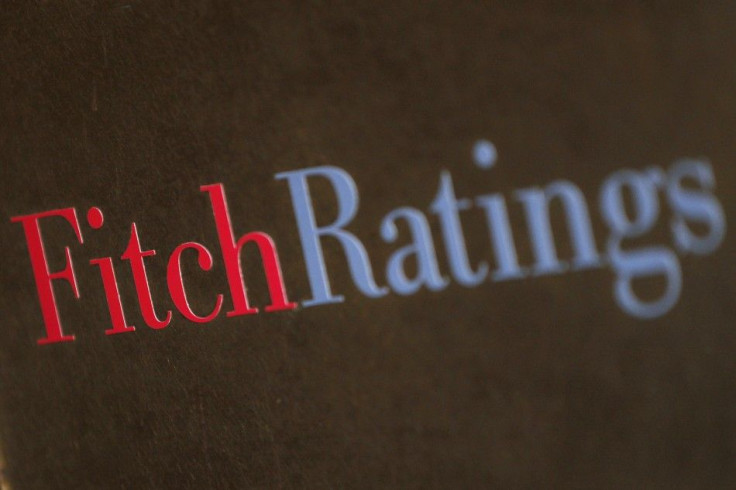 (Reuters) - Greece is no longer in default but slow reforms, political uncertainty and recession could push it back towards bankruptcy, Fitch Ratings said on Tuesday after Athens completed the largest debt restructuring in history.
Fitch assigned Greece a speculative B- rating, becoming the first major rating agency to lift the country out of default territory after the debt swap cut Athens' debt mountain by about 100 billion euros, or close to a third.
It was the first time Greece's rating had been upgraded since the debt crisis erupted at the end of 2009 and the first Fitch upgrade since 2003, but the B- rating still places Greek government bonds firmly in junk territory.
Following the debt swap deal and a new EU/IMF rescue plan, Greece's debt is expected to fall to below 120 percent of GDP in 2020 from 160 percent now. That is still much higher than is generally regarded as sustainable.
The agency considers that significant and material default risk remains in light of the still very high level of indebtedness post-PSI and the profound economic challenges faced by Greece, Fitch said in a statement, referring to the debt swap deal.
Greece has a poor track-record in implementing reforms under a first EU/IMF bailout agreed in 2010 - failing to meet targets in areas ranging from privatizations to cutting its deficit and reducing red tape - and Fitch warned that implementing reforms under a new 130-billion-euro rescue plan would be very challenging.
Moreover, in the near term, the prospect of a general election and uncertainty over the composition and commitment of a new government to the EU/IMF programme also poses a significant risk, Fitch said.
Greece is scheduled to hold general elections at the end of April or early May. Opinion polls indicate no party will get an outright majority and many voters are tempted by anti-bailout parties. The conservatives, who are in a coalition government with the socialists and are ahead in the polls, back the bailout but may seek to renegotiate some of it.
The three major rating firms have repeatedly slashed Greece's rating throughout the debt crisis, cutting it to default over the debt deal in which private bondholders lost most of their investments in Greek government bonds.
Fitch's new B- rating has a stable outlook, indicating the agency is not planning to change the rating again soon.
Standard & Poor's said last month it was likely to raise Greece's rating to the 'CCC' category after the debt swap was completed. Moody's said it would revisit Greece's rating in due course.
Greek debt could fall to 116.5 percent of GDP in 2020 and 88 percent in 2030, according to a confidential EU/IMF report obtained by Reuters on Tuesday. However, the lenders warned that Greece is accident prone and debt could still total more than 145 percent of GDP by 2020 if Athens further delays reforms and privatization plans or if the recession is worse than expected.
Under the combined weight of austerity and delays in reforms needed to cut red tape and shrink the state, recession has been consistently worse than forecast by the EU and IMF since the first bailout was agreed in 2010.
In turn, Athens, now in its fifth consecutive year of recession, has repeatedly missed its fiscal targets.
© Copyright Thomson Reuters 2023. All rights reserved.