Five Steps To Protect Children From Radicalization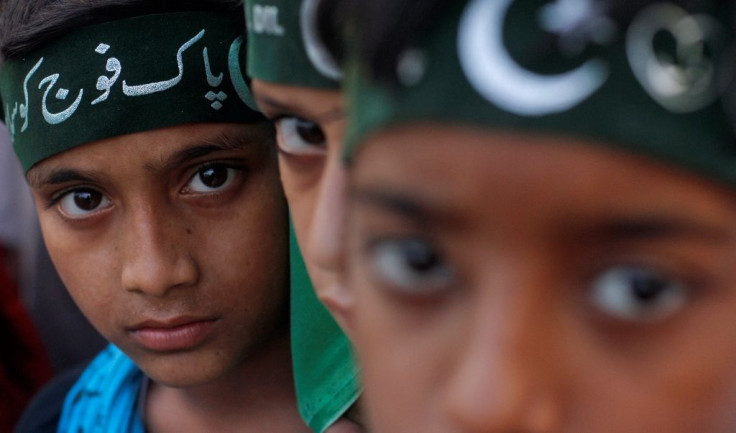 A top U.S. intelligence official, warning that online messages from jihadist organizations like the Islamic State group are gaining influence among American youth, suggested five steps that can be taken to help prevent young people from being radicalized, CNN said.
U.S. Navy Adm. Mike Rogers, director of the National Security Agency, said there was no "easy answer" to the problem. "The mechanisms of what you use to apply that pressure, I think, vary by the entity you're trying to shape and let them know, 'Hey, you don't want to go down this road, and when you do, you need to know there is a price you're going to pay,'" he said.
Social networks like Facebook and Twitter are the key media used to influence young people, who are seen as so-called soft targets for radical recruitment. Here are five methods that Rogers recommended for protecting children.
1. Be aware of your children's friends. In case there is a new friend, they should know more about that new friend. If the children start spending more time with a new group of friends, parents should make sure that they are acquainted with them.
2. Watch for radicalized behavior. If a child's close friends become radicalized, the children are more likely to get influenced by them.
3. Watch for changes in routine. If children start spending more time out of home, parents should know where they are. Since extremists carry out extensive online training, there may be a possibility that radicalized children start spending more time online. Parents should also keep track of the websites their children visit most frequently.
4. Watch for changes in clothing, eating habits. Children may start following a specific style of clothing or eating, depending on the radical organization they may be following. They may start wearing a specific kind of clothes or stop eating certain dishes. Such changes may indicate radicalization.
5. Talk with children about extremism. Parents should have regular discussions with children on extremism and how it poses a threat to society. Parents should note how their children react to such issues and find out if they have become sympathizers of militant ideologies. Moreover, parents should have open discussions with their children on any topic. If they have a transparent relation with their children, they may be the first people their children approach when they come across a suspicious friend or group.
Contact Sounak Mukhopadhyay at s.mukhopadhyay@ibtimes.com.au.
© Copyright IBTimes 2023. All rights reserved.