'The Flash' Season 2 Spoilers: Reverse Flash Returns, Caitlin Transforms In New Promo [VIDEO]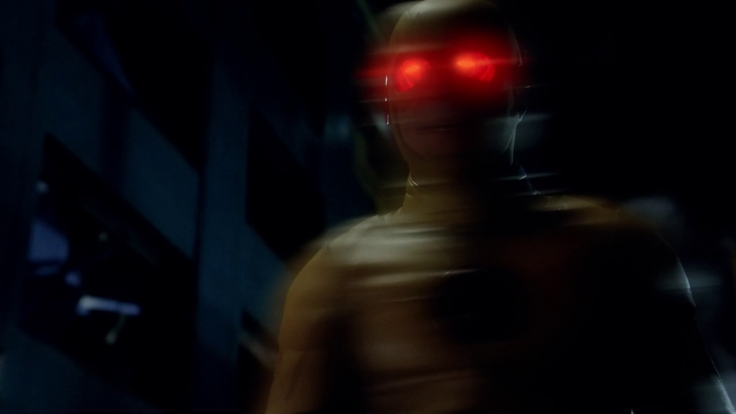 The big surprise at the conclusion of the Season 2 midseason finale of "The Flash" was the arrival of Wally West (Keiynan Lonsdale) in Central City, even though it was not much of a shock to most devout fans. However, a new promotional video for the CW series reveals that when the show returns Jan. 19, the surprises will keep on coming.
The teaser video, released by the CW Thursday as a bit of a Christmas Eve present for loyal viewers, promises that "everything you know will change." That is no joke. While Barry (Grant Gustin) and the S.T.A.R. Labs team have spent most of the season preoccupied with taking down Earth 2 speedster Zoom (Tony Todd), the promo reveals that Season 1's archvillain, Reverse Flash, is making a return. However, that leads to an obvious question: Didn't Reverse Flash die?
Well, here is where things get interesting. In Season 1, Eobard Thawne (Matt Letscher) took control of Harrison Wells' (Tom Cavanagh) body after he got stuck in a timeline resulting from his traveling back in time to kill Barry's mother. As Wells, Thawne spent Season 1 training Barry until its finale when he was outed and eventually killed -- erased from existence, to be exact -- with a little help from Eddie (Rick Cosnett). In Season 2, Barry has been working with the Earth 2 version of Dr. Wells, who, as far we know, is not inhabited by Thawne, but does that mean there is an Earth 2 Thawne as well? If so, that Thawne could also double as Reverse Flash 2.0.
"[Reverse Flash's] impossible return to Central City puts a member of the S.T.A.R. Labs team in unexpected danger, forcing Barry to make a life-changing decision," executive producer Todd Helbing told Entertainment Weekly. Well, just when Barry thought he had put Thawne behind him -- he claimed to be done letting the memory of his mother's murderer torture him any longer in the midseason finale -- he will have to face him again.
Watch the promo for the midseason premiere below:
Meanwhile, that is not the promo's only surprise. Caitlin Snow (Danielle Panabaker) appears in the trailer -- as a metahuman! Thanks to a flash-forward from Season 1's black-hole scare and one of Cisco's (Carlos Valdes) "vibes," fans already know the scientist is destined to become Killer Frost, but that arrival might come sooner than expected.
"It's so much more fun to be bad," a blonde Caitlin teases in the preview.
How will Reverse Flash return to Central City? And is Killer Frost the Caitlin we know and love, or her Earth counterpart? Fans will have to wait to find out.
"The Flash" Season 2 midseason premiere airs on the CW Jan. 19.
© Copyright IBTimes 2023. All rights reserved.