Florida Marijuana Legalization 2015: Recreational Pot For Adults Supported In State, Poll Finds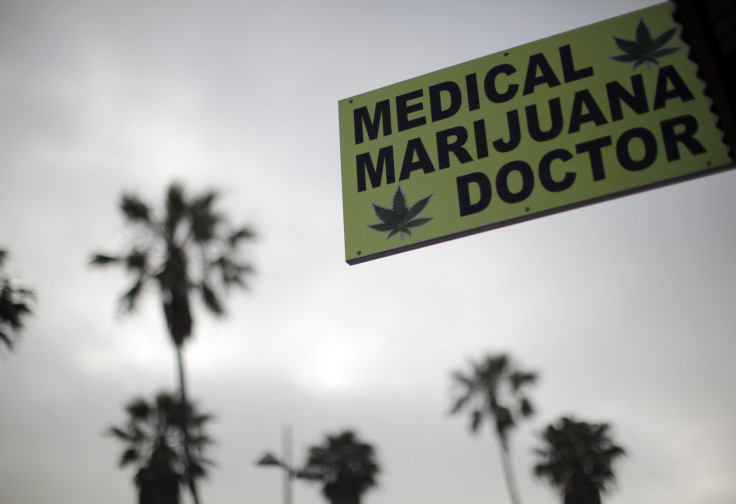 A majority of Florida voters support legalizing recreational marijuana use in the state, according to a Quinnipiac University swing-state poll released Thursday. The survey found 51 percent of Florida voters supported legalizing personal use of marijuana, while 45 percent were against.
But support for the recreational use of marijuana is divided along gender and age lines. "If men are from Mars and women are from Venus, then the Red Planet might be the more spacey place. That's because men are more likely than women to support legalization of marijuana for recreational use," said Peter A. Brown, assistant director of the Quinnipiac University Poll, in a statement. "Not surprisingly, support for the change is linked to age, with younger voters more likely to see personal use of pot as a good thing."
Men in Florida backed legalizing personal use 57 percent to 41 percent, while women opposed 49 percent to 46 percent. Sixty-six percent of voters age 18 to 34 years old -- the so-called millennials demographic -- backed recreational marijuana legalization. Just 30 percent opposed. Adults aged 65 and older, on the other hand, opposed 56 percent to 39 percent.
Support for medical marijuana legalization was nearly across the board, however. "Only about one in 10 voters opposes legalizing marijuana for medical purposes," Brown said.
Marijuana Support Over Time | InsideGov
But he also cautioned that overwhelming support in a poll does not necessarily mean Florida will soon see medical marijuana's legalization. Florida has seen efforts fail in the past. A 57 percent majority of voters backed a 2014 medical marijuana legalization proposal called Amendment 2. But it was not enough to meet the supermajority requirement for the ballot to pass.
"The strong support among Floridians for legalizing medical marijuana may not be enough," Brown said. "In 2014, voters expressed overwhelming support for legalization, but at the ballot box they failed to meet the 60 percent threshold required by the State Constitution."
Two separate groups have been working toward legalizing medical marijuana in the state. Floridians for Freedom has begun collecting petitions from voters to legalize marijuana through a state constitutional amendment, Politico reported. Meanwhile, a group called United for Care is attempting the task for the second time.
For an amendment to pass it needs 683,149 verified signatures from Florida voters and then the aforementioned 60 percent supermajority. United for Care, seemingly the better organized of the two efforts, has already collected some 600,000 signatures, Politico reported.
The Quinnipiac University poll surveyed 1,173 Florida voters through phone calls to get its results, with a margin of error of 2.9 percentage points.
Four states -- Washington, Colorado, Oregon and Alaska -- and Washington, D.C., have passed legislation to legalize recreational marijuana. Twenty-three states have legalized medical marijuana.
© Copyright IBTimes 2023. All rights reserved.