Floyd Mayweather Next Fight: Manny Pacquiao, Miguel Cotto, Amir Khan, Danny Garcia On Boxer's 2015 Short List?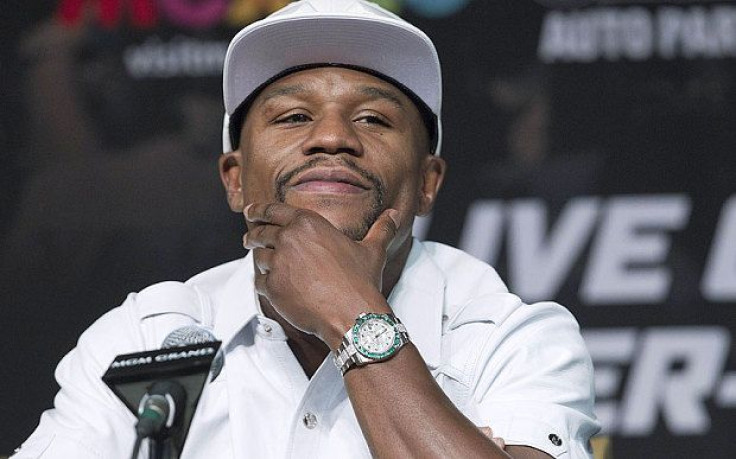 Talk of Floyd Mayweather's next fight has already begun, following the boxer's convincing unanimous decision over Marcos Maidana. Mayweather improved his perfect record to 47-0, and potential opponents are already lining up to get their shot at the champ.
Mayweather's six-fight, $200 million deal with Showtime extends through the end of 2015, and he's expected to fight in May and September of next year. While the 37-year-old has a lot of time to choose his next opponent, a few boxers stand out as possible challengers in career fight No.48.
Manny Pacquiao
Pacquiao's name always comes up in conversations about Mayweather's next fight. The reasons why a fight between the sport's biggest stars might never happen have been well-documented, but it's still the one bout that fans most want to see. Mayweather addressed the possibility of facing Pacquiao in 2015 immediately after beating Maidana, and didn't shoot down the idea of a mega-fight next year.
"I got to go back and talk to my team. I'm not ducking or dodging no opponent. If the Manny Pacquiao fight presents itself, let's make it happen," Mayweather told Showtime's Jim Gray. "He's got a guy in front of him. Once he gets past that task, we'll see what the future holds."
Before a Mayweather-Pacquiao fight can be scheduled, PacMan will have to beat Chris Algieri on Nov. 22 in Macau, China.
Amir Khan
Of all the potential opponents for Mayweather, Khan might be the most likely. Mayweather was prepared to fight Khan in May, before deciding to go up against Maidana instead.
Khan was publicly upset about being passed over, but only strengthened his case to be Mayweather's next opponent with a dominant win over Luis Collazo on the undercard of Mayweather-Maidana I. If Khan hadn't observed Ramadhan in July and, consequently, made him unable to fight in September, he very well could have fought Mayweather on Saturday.
Floyd Mayweather Sr. called Khan "No.1 on the list" of potential opponents for Mayweather's next fight. Khan said he would beat Mayweather, after witnessing Saturday's fight.
Miguel Cotto
The 33-year-old already failed in his attempt to put the first blemish on Mayweather's perfect record, but he could become the third fighter to get a rematch with the best boxer of his generation. Cotto lost to Mayweather in a unanimous decision on May 5, 2012, and followed that up with a defeat at the hands of Austin Trout. Since then, Cotto has turned his career around under trainer Freddie Roach.
In the past year, Cotto has beaten Delvin Rodriguez and Sergio Martinez, needing just 13 total rounds to get the two victories. He could give Mayweather more of a challenge this time around, though a rematch might have to be put on hold until the latter part of 2015. Cotto could be nearing an agreement to take on Canelo Alvarez on Cinco de Mayo.
Danny Garcia
The 26-year-old is undefeated, and looking to move up to welterweight for his next fight. He's said that he wants a shot at Mayweather or Pacquiao.
Garcia beat Rod Salka in August, following a somewhat controversial majority decision over Mauricio Herrera. He has wins over Lucas Matthysse, Zab Judah and Khan on his resume.
© Copyright IBTimes 2023. All rights reserved.