Ford Fourth Quarter 2013: Excluding The One Time And Special Items, Ford Did About As Expected And Its 2014 Outlook Hasn't Changed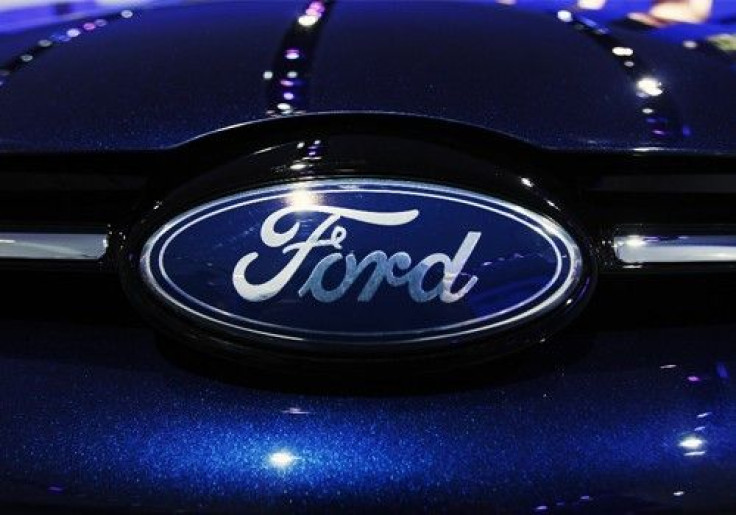 Ford Motor Co. (NYSE:F) reported on Tuesday it earned $8.6 billion in pre-tax profit last year thanks in part to $2.1 billion in favorable tax special items added in the fourth quarter that helped the company report "one of the best years ever" as the company has performed well in the U.S. and China and has reduced the hemorrhaging from the tumultuous European auto market.
Adjusted earnings per share stood at 31 cents when taking into account for some one-time hits related to European operations and the company's voluntary lump-sum salaried retiree program.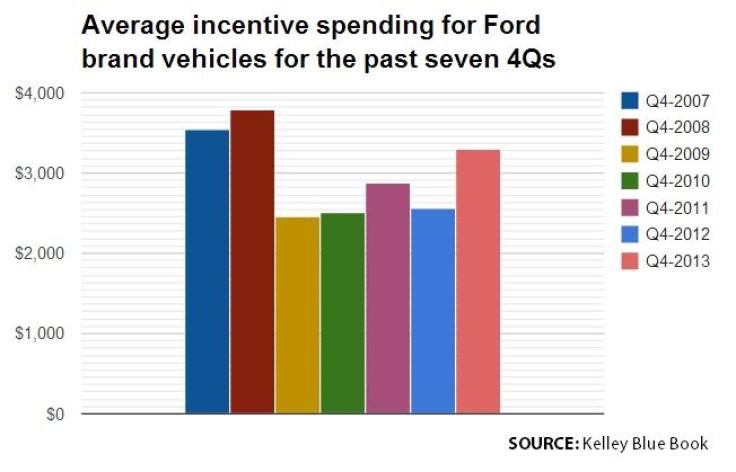 Setting aside special items, Ford's performance was more in line with what analysts had expected, with the company posting a pre-tax profit excluding special items of $1.3 billion, or $402 million less than the fourth quarter of 2012. Removing special items, Ford still did well, but the fundamentals haven't changed. Ford said so itself in Tuesday's automotive outlook section of its earnings report:
"Ford expects Automotive revenue in 2014 to be about the same as 2013, Automotive operating margin to be lower, and Automotive operating-related cash flow to be positive but substantially lower than 2013, including higher capital spending consistent with Ford's mid-decade outlook of about $7.5 billion."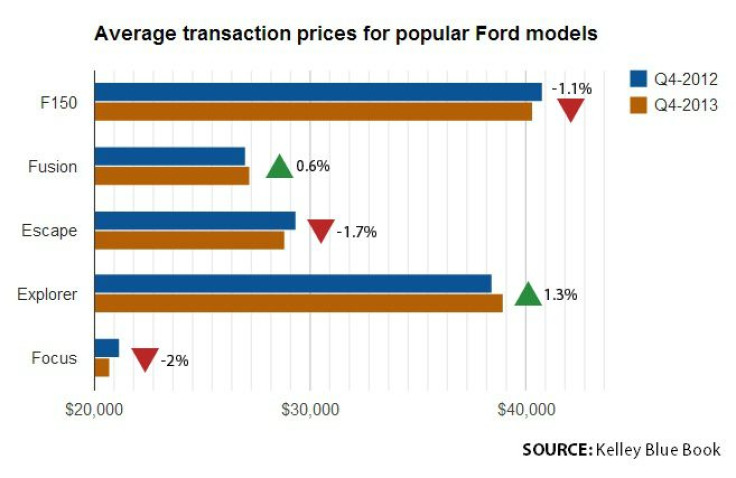 Ford's outlook for 2014 remains on track in all of the key metrics: Revenue will be about the same, operating margins will be slimmer, cash flow will be "substantially lower," pre-tax profit will be down. A lot of this has to do with unveiling of 16 new or revamped models in the U.S. this year that the company hopes will pay off after 2014.
Ford also still has about $9 billion in unfunded future global pension costs and only plans to make up $1.5 billion of that this year. Latin America is also a forceful headwind, with losses of $126 million in the last quarter and a $350 million hit expected this quarter thanks to Venezuela's currency devaluation.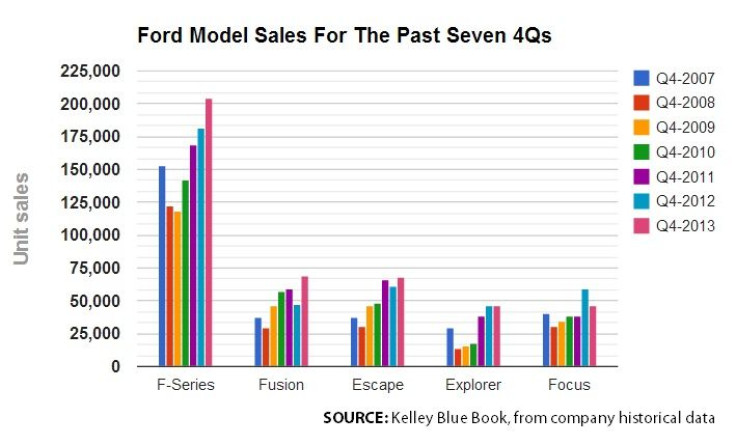 The market reacted to this mixed news accordingly. After Ford's shares saw a pre-market bump to $15.94, 1.46 percent higher than the close the previous day, the price retreated and was trading about three cents below Monday's closing price.
© Copyright IBTimes 2022. All rights reserved.
FOLLOW MORE IBT NEWS ON THE BELOW CHANNELS