Former Apple CEO John Sculley On Steve Jobs Clashes, Advice For Millennials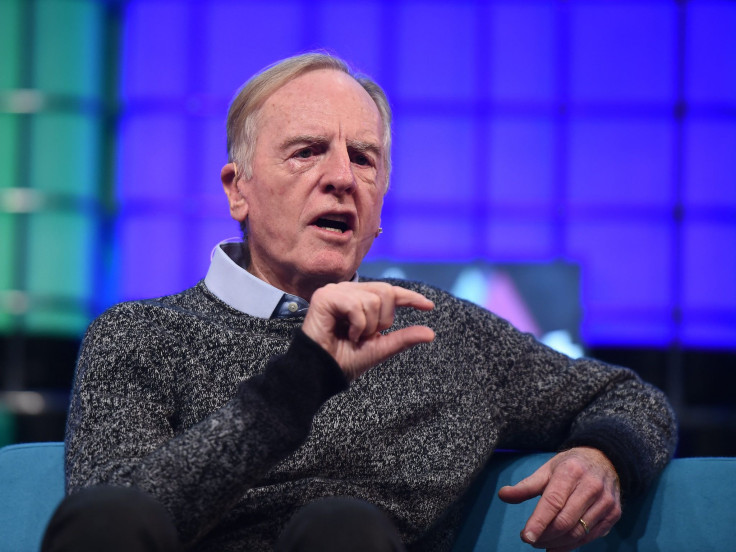 In this connected age, it may seem like a distant memory when no one had a computer. However, former Apple CEO John Sculley remembers how back in the 80s the Cupertino company struggled to convince people they needed a computer.
Sculley spoke to International Business Times about his time at the tech company. Sculley, now 78, joined Apple in 1983 and remained there for 10 years.
Clashes Between John Sculley And Steve Jobs: The Macintosh Office Printer
While Sculley admired Jobs, there were clashes between the two. After all, Sculley was the one who fired Jobs in 1985.
"The most frustrating experience at Apple was that Steve was not an engineer, he was much more a designer and visionary. He was not bounded by physics," Sculley said. "We were introducing products that were way ahead of their time."
One of the most memorable products Apple had issues with was the 1985 Macintosh Office, a combination of the Mac computer and a laser printer. Sculley said the challenge with the computer was that it was "outrageously expensive," with 5 megabytes costing $7,000. The printer wasn't instantaneous either, and could take up to 10 minutes to print a single page.
"When we introduced the Macintosh Office Steve was really in depression because he was so excited to see the possibility of personal publishing," Sculley said. "When the world didn't see it the way he did, when they said 'why would anyone want this toy it's slow and expensive, it seems impractical,' it really sent Steve into a depression. It was from that that Steve and I had a breakdown of our relationship and Steve eventually left Apple."
After Jobs left, he and Sculley did not repair their friendship again. Jobs went on to compete against Apple with his unsuccessful company NeXT.
"That was in hindsight one of the big disappointments because up until that time Steve and I had an incredibly good friendship as well as business relationship," he said.
While there was a rift between Jobs and Sculley, the former Pepsi CEO says he doesn't have many bad memories from his time at the tech company, praising the "quality of people" and the extraordinary talent of Apple. He's also proud of the company's success.
"We really did build the foundations for what Apple is today, from great leadership, management teams, outstanding products, it goes back to the visions that Steve Jobs had as to how he saw the future of high technology," Sculley told IBT. "Those ways of thinking about tech is now still here today."
Best Memory From Apple
One of the best memories from his time with Apple was during "the early days of personal computer industry" in a conference room with two tech geniuses: Jobs and Microsoft co-founder Bill Gates.
"There were just a few people who had a vision of where this industry of computation all of this was going to go and I was fortunate to work with two of them, Steve Jobs and Bill Gates," Sculley said. "They were talking about their 'noble cause' and how they were going to invent a new industry that didn't exist before."
Jobs and Gates were talking about "enabling knowledge workers," with personal computers, called "tools for the mind." The two believed the tools would allow workers to do "incredible things that didn't seem possible before," something Jobs called "bicycles for the mind."
"As I was listening to Bill Gates and Steve Jobs talk about their noble cause, I said to them I've never heard those words," said Sculley. "My context of business was that it was all about competition, somebody wins and somebody loses, and here are two geniuses talking about creating an entirely new industry that hadn't existed before and how they were going to change the world and it completely opened my eyes."
What John Sculley Is Up To Now
Although Sculley no longer works as a CEO, he is currently involved in a handful of companies, like Zeta Global, a marketing cloud software company he co-founded a decade ago. The company takes "marketing to a new whole new scale for managed programs," and is used by various Fortune 500 companies. He's also part of other companies, including Lantern Credit, that use artificial intelligence, a technology that is booming.
"This is the first time where computers are getting more and more control as opposed to the programmer," said Sculley. "The implications of that are just incredible."
Sculley is also involved in healthcare through RxAdvance, a pharmacy benefit manager that was launched in 2013, as well as Cellularity, which is focuses on placenta blood cord stem cells as regenerative medicine. He says those companies are examples of how biology is technology and how "everything is data science."
Why This Is The Best Time For Millennial Entrepreneurs
Sculley says it's an "amazing time" for millennial entrepreneurs in the tech industry, especially with the growth of data and access to capital for projects.
Today is much different than when he started in Silicon Valley, he says. During the early days of the personal computer industry, things were more expensive. Those who wanted to start a company needed millions of dollars to get the equipment and write code and it would take months or years to be able to do things.
"There really are no big obstacles in terms of technology and capital," Sculley said. "Today one can start with a credit card and online tools like Amazon Web Services that enable people to go in with very little money, prototype what they think might be a credibly novel way of doing something and be able to go and find venture capitalists or people who want to join them."
The most important thing millennials should have is an "insatiable curiosity," he said.
© Copyright IBTimes 2023. All rights reserved.