Former Ukrainian PM Yuliya Tymoshenko Loses Court Appeal, Stays In Jail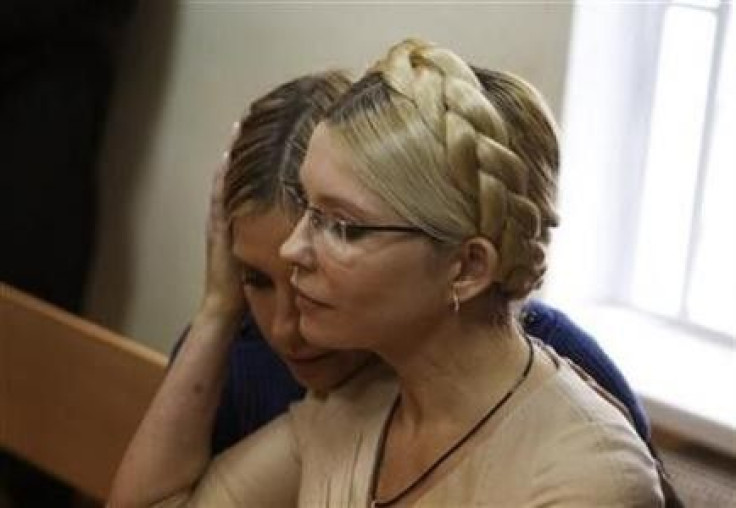 Ukraine's highest court in Kiev upheld a guilty verdict against former Prime Minister Yulia Tymoshenko, 51, on Wednesday. Tymoshenko was convicted of abuse of office, embezzlement, and tax evasion in October 2011 for negotiating and signing a natural gas contract with Russia. She was sentenced to seven years in prison.
The European Union, the United States, and Russian President Vladimir Putin, with whom Tymoshenko brokered the deal, have condemned the court's ruling. Putin himself said that Tymoshenko has not done anything wrong.
Ukrainian Judge Oleksandr Elfimov said in his ruling that he "found no grounds to uphold the appeal," and that the prison term is "adequate to the gravity of the crime," according to the AP.
Tymoshenko's conviction and incarceration is widely seen as politically motivated on the part of the majority government, led by current President Viktor Yanukovych, to keep Tymoshenko silent. Tymoshenko is the leader of the opposition party in the Ukraine, called the All-Ukrainian Union "Fatherland" Party. She is also widely credited with orchestrating the 2004 Orange Revolution, in which massive protests broke out across the Ukraine when allegations of fraud in the previous election began circulating.
Tymoshenko's lawyers said they are filing another appeal in the Strauabourg European Court of Human Rights.
© Copyright IBTimes 2023. All rights reserved.