Foxconn's 200,000 Workers Can't Meet iPhone 6 Demand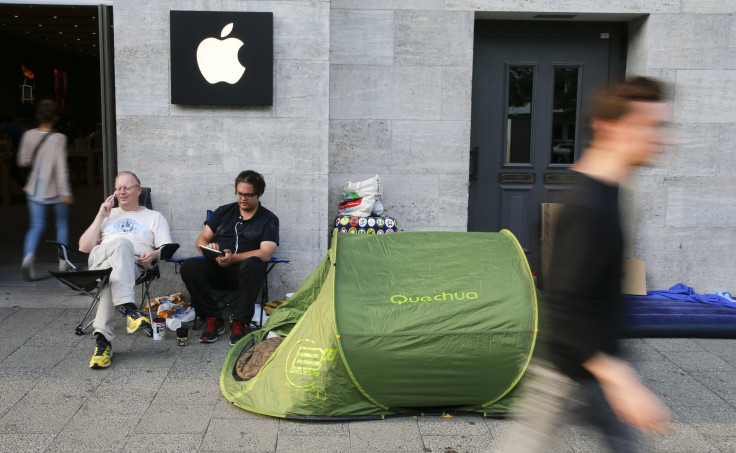 People waiting breathlessly for the iPhone 6 are in for a long wait as Apple's main contractor is struggling to meet high demand around the world. Hon Hai Precision Industry Co., Ltd. (TPE:2354), trading and better known as Foxconn, has 200,000 workers on the product -- but still can't keep up.
Assembling the iPhone 6 and 6 Plus at its Zhengzhou, China site, the company is adding workers to increase production, the Wall Street Journal reported Wednesday. The Taiwanese company employs more than 1 million workers in mainland China, with a number of them working on about 100 production lines in Zhengzhou alone.
Apple iPhone 6 production falls primarily to Foxconn, which is producing the 4.7-inch iPhone 6 and the 5.5-inch iPhone 6 Plus. It's the sole manufacturer of the latter, unnamed sources told the Journal. Last year, the company was solely responsible for producing the iPhone 5S, but production of the iPhone 5C fell mostly to another Taiwanese manufacturer, Pegatron (TPE:4938).
In the case of the iPhone 6 Plus, manufacturing issues appear to stem from low production yields of 5.5-inch screens for the smartphone. KGI Securities analyst Ming-Chi Kuo noted in several research notes that manufacturing bottlenecks could play a role in either shortages or a delayed release for the larger smartphone.
Production volumes are said to be as high as 140,000 iPhone 6 Plus units and 400,000 iPhone 6 units daily, but that still isn't enough to keep up with the pre-orders. That was readily apparent when iPhone 6 pre-orders opened on Sept. 12, with the iPhone 6 Plus orders seeing waits as long as three to four weeks, while the iPhone 6 had shorter times. Pre-orders for both iPhones topped 4 million in a 24-hour period, according to Apple.
Until production yields improve, Apple iPhone 6 fans will just have to get in line to get their hands on the new smartphone.
© Copyright IBTimes 2023. All rights reserved.