France To Hammer Millionaires With 75% Top Tax Rate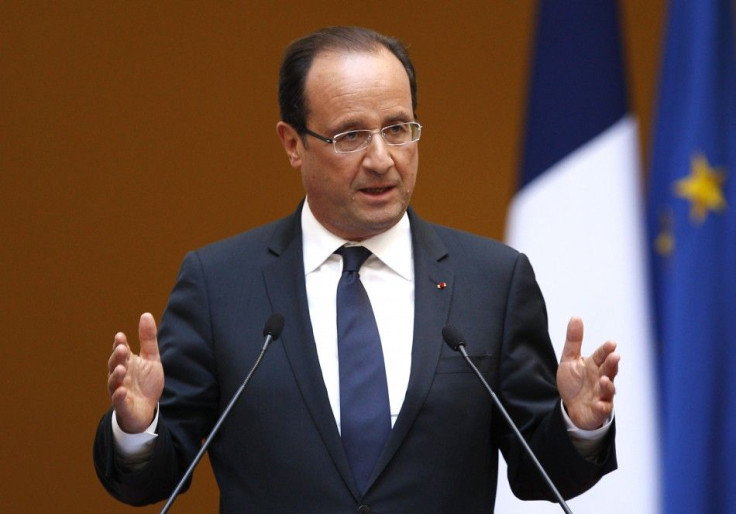 French President Francois Hollande has announced plans for a 75 percent tax rate for those earning over €1 million ($1.28 million), in what has been dubbed the country's toughest budget in 30 years.
The proposed 75 percent top tax rate, up from 48 percent, will affect around 30,000 French citizens, or 0.46 percent of the population.
If Parliament approves the budget when it comes up for review in September, France will have the world's highest tax rate, beating the top rate for Aruba, the country with the highest top tax rate.
The move comes a day after Spain presented its new belt-tightening budget. The French government announced plans to raise €30bn in a bid to cut the public deficit to 3 percent of GDP from the existing 4.5 percent.
Reports suggest that only one-third of the required revenue will come from spending cuts. Around €10bn will most likely be raised through fresh taxes on the rich, while another €10bn may be mopped up from the corporate sector. Existing tax exemptions are also likely to be slashed.
But while millionaire taxpayers are reportedly angry at the move, the government has softened the blow by announcing that the punishing rate will only be in effect for two years.
The government has made it clear that the middle and working classes will not be badly affected by the budget. "With constant incomes, nine out of 10 French taxpayers will not be affected by the tax increases," said the French Prime Minister Jean-Marc Ayrault, according to AFP.
According to the latest unemployment figures, France has more than three million people out of work, the country's highest figure in recent times. Its economy has been largely stagnant for the last three years.
Even the government's modest growth rate of 0.8 percent projected for the year is considered ambitious by experts.
Ayrault defended the projection, telling France 2 Television that it is realistic and within reach. "This budget is about struggle, about reconstruction. If we abandon the [3 percent] target, our interest rates will rise immediately."
© Copyright IBTimes 2023. All rights reserved.
FOLLOW MORE IBT NEWS ON THE BELOW CHANNELS