Is French Official Data Overstating Economic Growth?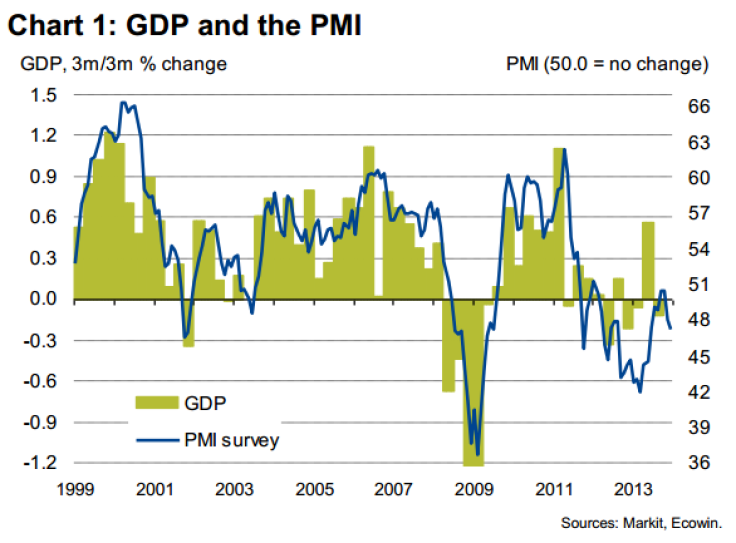 French official data on the country's economic growth diverges from surveys of French businesses and may have overstated growth in France's economy since 2012, according to an analysis released Tuesday from financial information company Markit.com.
Official data and the Banque de France survey have reflected higher output and employment relative to the Purchasing Managers Index (PMI) and the National Institute of Statistics and Economic Studies (INSEE) business surveys. Official data records a 0.5 percent expansion of nongovernment GDP in the second quarter of 2013, while for the same period, the PMI data suggests the French economy was contracting by about 0.3 percent.
According to official data up to last year's third quarter, GDP has risen 0.3 percent and brought the French economy to within 0.2 percent of its pre-crisis peak of the first quarter of 2008. But the composite PMI, a GDP-weighted average of the PMI surveys' manufacturing and services output, has signaled falling output in nearly every month since March 2012.
"Importantly, much of this discrepancy can be accounted for the by the fact that PMIs only cover private sector activity," Chris Williamson, chief economist for Markit, wrote in the analysis.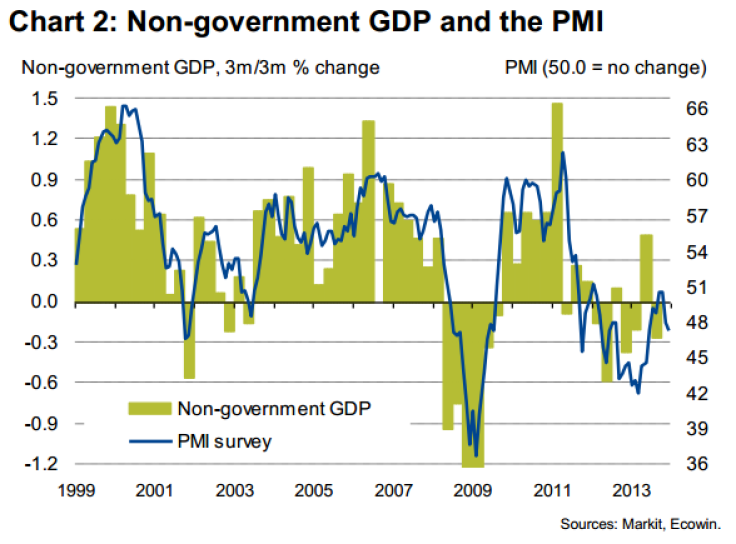 Output of the government sector, 25 percent of GDP, has grown 2.1 percent since the second quarter of 2012, according to official data. Excluding the government sector from the official data, GDP is 0.2 percent lower than the second quarter of 2012 and still 3.2 percent below its pre-crisis peak.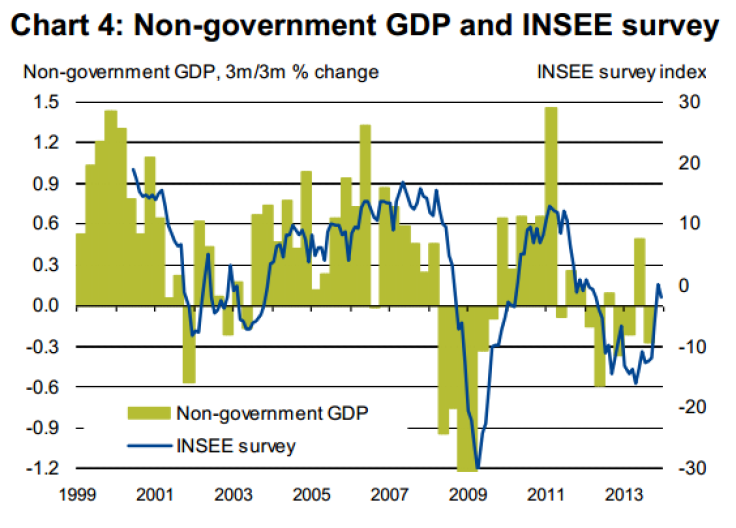 INSEE surveys of manufacturing and services confirmed PMI data. According to Markit, the PMI surveys have historically been more accurate than the INSEE and Banque de France surveys.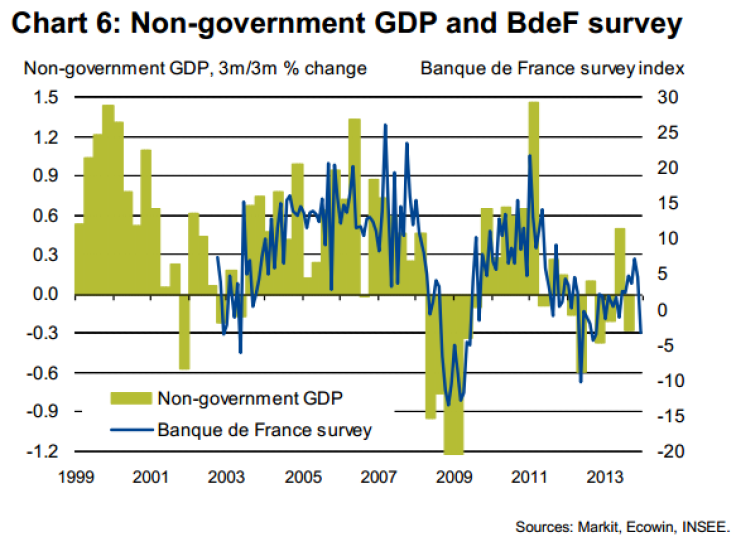 Employment data also indicates that official data and Banque de France surveys have overstated economic growth. Between mid-2012 and mid-2013, nongovernment GDP remained flat, but private sector employment dropped nearly 1 percent, the sharpest decline since 1999, except for the 2008 financial crisis.
© Copyright IBTimes 2023. All rights reserved.