French President Francois Hollande To Tax At 75 Percent Annual Pay Greater Than €1 Million
France's Hollande Calls For 75% Tax On Yearly Pay Above €1M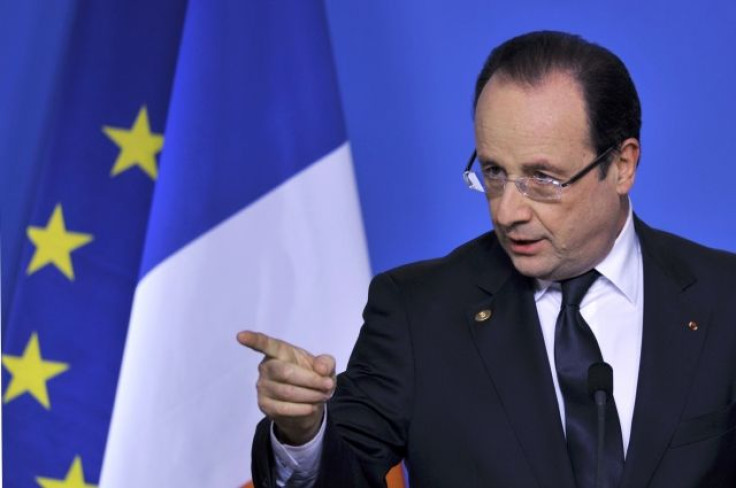 French President Francois Hollande called on lawmakers in Europe's second-largest economy to approve a measure requiring companies to pay a 75 percent tax on salaries greater than €1 million ($1.29 million), the Guardian reported.
The announcement follows the socialist president's failed attempt to levy a 75 percent tax on individuals who earn more than €1 million. The country's Constitutional Court tossed that initiative last year.
Hollande, whose popularity among French voters has plummeted since his election in 2012, said the measure aimed to get companies to lower salaries at a time when unemployment has been rising for 19 months and is now at 10.6 percent. Hollande said the increased taxes would only last two years.
"What's my idea? It's not to punish," Hollande said. "When so much is asked of employees, can those who are the highest-paid not make this effort for two years?"
The current payroll tax on French companies is already 50 percent or higher.
The nation's economy has been flat for two years, and Hollande is vowing not to pursue fiscal austerity as governments in some other struggling European countries have done.
© Copyright IBTimes 2023. All rights reserved.