FT Says Murdoch In Line For Tesla Chair, Musk Reply: Incorrect
Outgoing Twenty-First Century Fox Inc Chief Executive James Murdoch is the lead candidate to replace Elon Musk as Tesla Inc chairman, the Financial Times reported on Wednesday, but Musk in a tweeted reply to the newspaper said, "This is incorrect."
Tesla has until Nov. 13 to appoint an independent chairman of the board, part of settlements reached last month between Tesla, Musk and U.S. regulators in the wake of Musk tweeting in August that he had secured funding to take the electric car maker private.
The SEC settlement capped months of debate and some investor calls for stronger oversight of Musk, whose recent erratic public behavior raised concerns about his ability to steer the money-losing company through a rocky phase of growth.
The U.S. Securities and Exchange Commission, which said Musk's tweeted statements about going private were fraudulent, allowed the billionaire to retain his role as CEO while requiring he give up his chairmanship.
Musk had said he was considering taking Tesla private at a price of $420 a share, a number that is slang for marijuana. He tweeted the three-word denial of the Financial Times story, on Wednesday at 4:20 pm PT (2320 GMT), about six hours after the newspaper's post.
In a vote of confidence for Musk, shareholder T. Rowe Price Group Inc said in a regulatory filing on Wednesday that it had raised its stake by nearly half to 10.2 percent at the end of September from just under 7 percent in June.
The Financial Times cited two people briefed on discussions saying Murdoch was the lead candidate for the job.
Murdoch, already an independent director of Tesla, has signaled he wants the job, the report said.
The son of Fox mogul Rupert Murdoch, he joined Tesla's board last year after years of work with media companies. He has no experience in manufacturing and has never led a company that makes cars or electric vehicles.
Murdoch could not immediately be reached for comment. Tesla did not respond to a request for comment. Twenty-First Century Fox declined to comment.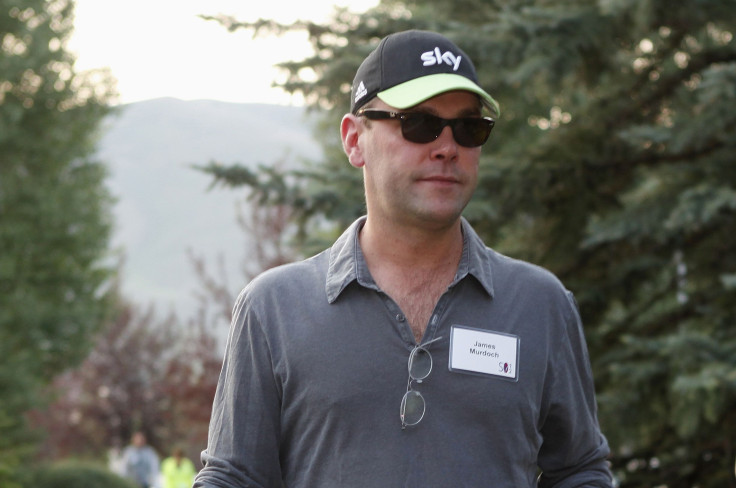 Musk is the public face of Tesla, and any chairman would have to contend with his powerful personality. Thanks to his vision and audacious showmanship, Tesla's valuation has at times eclipsed that of traditional, established U.S. automakers with billions in revenues and the company has garnered legions of fans, despite repeated production issues.
"The question when it comes to James Murdoch is, 'Is he the guy who'll be able to establish that level of authority with Elon Musk?'" asked Abby Adlerman, CEO of Boardspan, a corporate governance consulting company.
Investor concerns that Tesla's board was too closely tied to Musk led to the company's addition of two independent directors, including Murdoch, in July 2017.
Earlier this year, leading U.S. proxy advisers Glass Lewis & Co and Institutional Shareholder Services, and union-affiliated investment adviser CtW Investment Group, had recommended investors cast votes "against" the re-election of Murdoch as a Tesla director at the company's annual meeting held on June 5.
While CtW cited a lack of relevant experience and a "troubled history as an executive and director," both proxy firms warned that Murdoch already served on too many boards.
Murdoch currently serves on the boards of Twenty-First Century Fox and News Corp. He stepped down from the board of Sky Plc on Tuesday following the completion of Comcast Corp's takeover of the broadcaster.
Murdoch was forced out as chairman of Sky, then BSkyB, in 2012 after being embroiled in Britain's phone-hacking scandal. He returned to Sky's board in 2016 after rebuilding his career at Fox.
Glass Lewis research director Courteney Keatinge said on Wednesday that while Murdoch's departure from Sky could alleviate some concerns, the Tesla chairmanship would still require a big time commitment as the company faces pressures on many fronts.
"I would still have reservations about the time he would be able to allot to this," Keatinge said.
According to the FT report, external options were still being considered.
Considering a broad choice of candidates was important, said Dieter Waizenegger, executive director of CtW Investment Group, because "Investors should really be wary about the board making the easy choice here" in opting for Murdoch.
Murdoch is set to be succeeded by his brother Lachlan Murdoch as Twenty First Century Fox chief executive officer, after the media group completes the sale of bulk of its assets to Walt Disney.
'STABILITY AT THE TOP'
Tesla faces a crucial moment as it struggles to produce its Model 3 sedan in large volume and deliver it quickly to customers amid an ongoing cash crunch that has concerned some analysts. Musk has vowed that the loss-making company will be profitable and cash flow-positive in its third and fourth quarters.
Concerns about Musk due to production delays and manufacturing challenges have been exacerbated by a series of damaging actions, including Musk insulting analysts on a conference call, calling a British cave rescuer a pedophile, and joking on April Fool's Day that Tesla was going bankrupt.
Shares are down 20 percent since the beginning of the year.
"Elon Musk is building a great company but has been erratic to say the least when it comes to thinking about his investors," said Chaim Siegel, an analyst at Elazar Advisors. "The company needs some added stability at the top to win back investor confidence."
Under terms of the SEC settlement, Musk is not permitted to be re-elected to the chairman's post for three years. Tesla is also required to appoint two new independent directors to its board.
With U.S. stock markets broadly lower, Tesla shares closed down 2.3 percent at $256.88.
Reuters
(Reporting by Sonam Rai, Munsif Vengattil and Vibhuti Sharma in Bengaluru, Ross Kerber in Boston and Alexandria Sage in San Francisco; Editing by Peter Henderson, Matthew Lewis and Diane Craft)
© Copyright Thomson Reuters 2023. All rights reserved.