Fukushima's Nuclear Radiation Could Be Spread By Raging Wildfire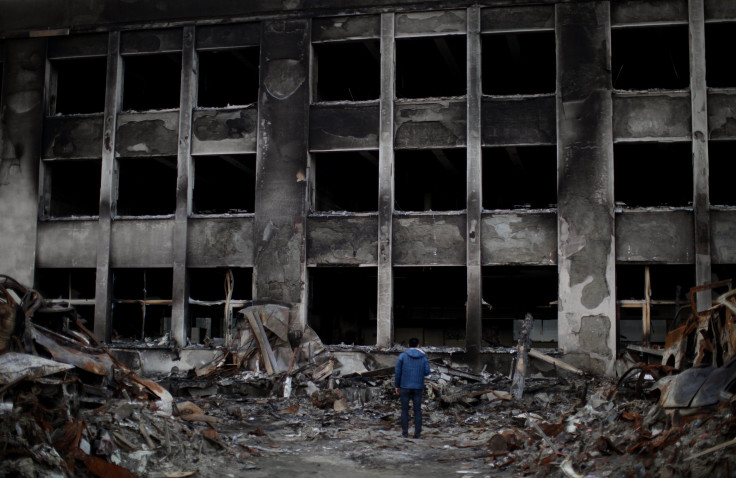 A wildfire broke out over the weekend in an uninhabited portion of Japan's Fukushima prefecture, sparking concerns that the blaze might spread airborne radiation. The fire started on Mount Juman in Namie, where radiation has remained high enough since the 2011 disaster for officials to continue declaring it a "difficult-to-return zone."
Eight helicopters from Fukushima, Miyagi and Gunma prefectures were dispatched to the site, Japanese newspaper the Mainichi reported Monday. When those helicopters couldn't stop the flames, local officials called in the Ground Self-Defense Force, a branch of the Japanese military, to help.
The fire was likely started by lightning in the uninhabited region, the Mainichi reported. A fire in an area contaminated by nuclear radiation is especially dangerous, as it can spread the radiation to other nearby regions.
Read: 'Unimaginable' Radiation At Fukushima So Deadly, Not Even Robots Can Survive
"During a fire, radionuclides like caesium-137, strontium-90 and plutonium rise into the air and travel with the wind," Anton Beneslavsky, a firefighter for Greenpeace Russia who has helped to put out fires in areas near the Chernobyl nuclear disaster, wrote in a blog post last year. "This is a health concern because when these unstable atoms are inhaled, people become internally exposed to radiation."
As of Monday, the fire had not caused any significant changes to the radiation levels in Namie, according to the Ministry of the Environment.
"We will continue to closely watch changes in radiation doses in the surrounding areas," an official for the ministry said.
Despite concerns over spreading radiation, conditions at and nearby the defunct power plant have been getting increasingly better in recent days. Officials from Tokyo Electric Power Company Holdings, Inc. (Tepco), the company responsible for the plant's cleanup, reported recently that its workers no longer needed to don heavy protective suits at the majority of the site.
About 7,000 employees have worked to decommission the plant since three of its nuclear reactors melted down following an earthquake and tsunami in 2011. The 9.1 earthquake was the worst to ever hit Japan, causing a subsequent nuclear disaster that was second only to Ukraine's Chernobyl meltdown in 1986.
Read: Fukushima's Nuclear Radiation Caused Thyroid Cancer In 4-Year-Old
The resulting radiation leaks have ensued for more than six years, rendering enormous swaths of land uninhabitable. The prefecture began allowing some residents to return in April when they reduced the evacuation zone, though it was unclear how many chose to go back.
Tepco employees have been working to find and dispose of nuclear fuel debris inside one of the reactors, but the process has been fraught with complications. More than one cleanup robot had to be pulled out from the plant after excessive levels of radiation caused the machinery to stop functioning. Officials said the full $188 billion decommissioning of the plant could likely take up to 40 years.
"We have caused it," Daisuke Hirose, a spokesman for Tepco, told the Japan Times in April. "We have to make every effort to create a place to which people want to return."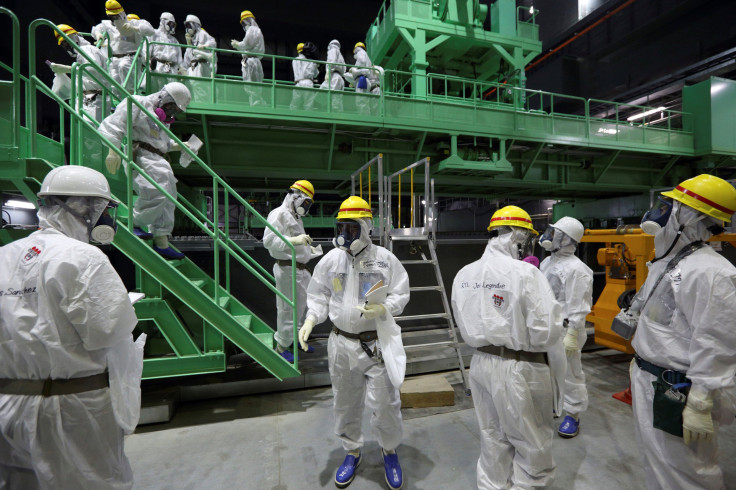 © Copyright IBTimes 2023. All rights reserved.
FOLLOW MORE IBT NEWS ON THE BELOW CHANNELS