'Full House' 30th Anniversary: See The Cast From First Episode To Now
Can you believe it's been 30 years since "Full House" premiered?
That means, 30 years since we started to fall in love with the Tanner family and crew, started to laugh at all of the crazy antics and 30 years since the characters' memories became our memories.
The ABC family sitcom premiered on Sept. 22, 1987 and has been making kids and adults, alike, happier ever since. Through new episodes when it first began and now re-runs, the show lives on. Even if the sitcom stops airing anywhere, we'll always be able to recall all the simple joy we felt while watching the series.
Now, the show's Netflix spinoff series, "Fuller House," continues to do just that for everyone. It's a true continuation, bringing with it the same characters and actors, as well as the same feeling as the original. The spinoff is also celebrating the show with which it all began and released the first part of its Season 3 on Friday.
To continue with honoring the series, take a look at where the cast was when the show first began and where they are now.
Bob Saget (Danny Tanner)
The dad to the three girls on the long-running ABC series, Saget had an extremely important role on the show. He was that lead character that really held together the other leads like glue. After portraying his character for years, Saget was able to use it as content for his stand-up comedy, as well as bring what he learned working on this show with him to the countless movies and shows he's done throughout the years such as "Raising Dad," "Surviving Suburbia" and "Entourage," where he played a version of himself. Now, he guests on "Fuller House" and is directing and acting in a 2018 comedy called "Benjamin."
John Stamos (Jesse Cochran/Katsopolis)
When Stamos first started playing the cool Uncle Jesse, his character's last name was Cochran until he decided he wanted the last name to better reflect his Greek heritage. So, he asked the show's executives to change it and when Season 2 came around, all of a suddent his last name was Katsopolis. He felt comfortable enough to ask this because, though this was his real breakout role, it wasn't his first acting gig.
He began on the TV series "Dreams," "General Hospital" and "You Again?" before making his way to the ABC sitcom. Since the series wrapped, fans love him as himself, of course, but they'll always know him as Uncle Jessie. That said, he did have a large role on "ER" for many episodes, had a stint on "Glee," ran a business in "Necessary Roughness" and then landed his own show "Grandfathered" with Josh Peck, which was canceled after one season. He was also on the second season of "Scream Queens" and continues to guest star on the "Fuller House," which he also produces.
Dave Coulier (Joey Gladstone)
This funnyman did a lot of TV show voice work before landing the role of Joey, which is why he always did interesting voices on the series, because he's had a lot of practice and is good at them. Plus, he clearly enjoys doing them. After the series, he continued with doing a lot of voices for shows and movies, but he also did some more live-action, like on "George & Leo," "The Even Stevens Movie," "Bob & Doug" and "Grandfathered." He, like the others, is also often on "Fuller House."
Candace Cameron Bure (D.J. Tanner)
Bure's childhood, like her sisters on the show, was this series. She grew up on the program and learned a lot, but it was only the beginning for her. She did quite a few TV movies before having a super fun guest-starring role on Disney Channel's "That's So Raven" and then landing a role on then-ABC Family series "Make It or Break It" from 2009 to 2012. From there, she continues with the TV movies, making some of the best romance movies around. Now she headlines the "Full House" spinoff series, as well as continues with her fun TV movies, including her own Hallmark Movies & Mysteries movie franchise, "Aurora Teagarden Mystery."
Jodie Sweetin (Stephanie Tanner)
Once "Full House" was over, Sweetin had a few other acting roles, but she really took the time to get to know herself and figure out her life and what was important for her before being able to really return to the acting world full-time in the form of "Fuller House." She's following Bure's lead and is working on a Christmas romance movie called "Finding Santa."
Mary-Kate and Ashley Olsen (Michelle Tanner)
Talk about growing up on the show. These twins were only babies when they started the series and they shared the role with each other. Viewers got to see all the stages of them growing up throughout their youth. Throughout the duration of the show's run, as well as for many years after, fans were able to continue to see them grow up via the "Mary-Kate & Ashley" movies, like "Our Lips Are Sealed," "Winning London," "Passport to Paris," "Billboard Dad" and so many others. Mary-Kate and Ashley also had their TV series, "Two of a Kind," "So Little Time" and "Mary-Kate and Ashley in Action!" Though they haven't acted in years, fans and the rest of their former co-stars would love to have them on "Fuller House," but they are busy running a fashion empire.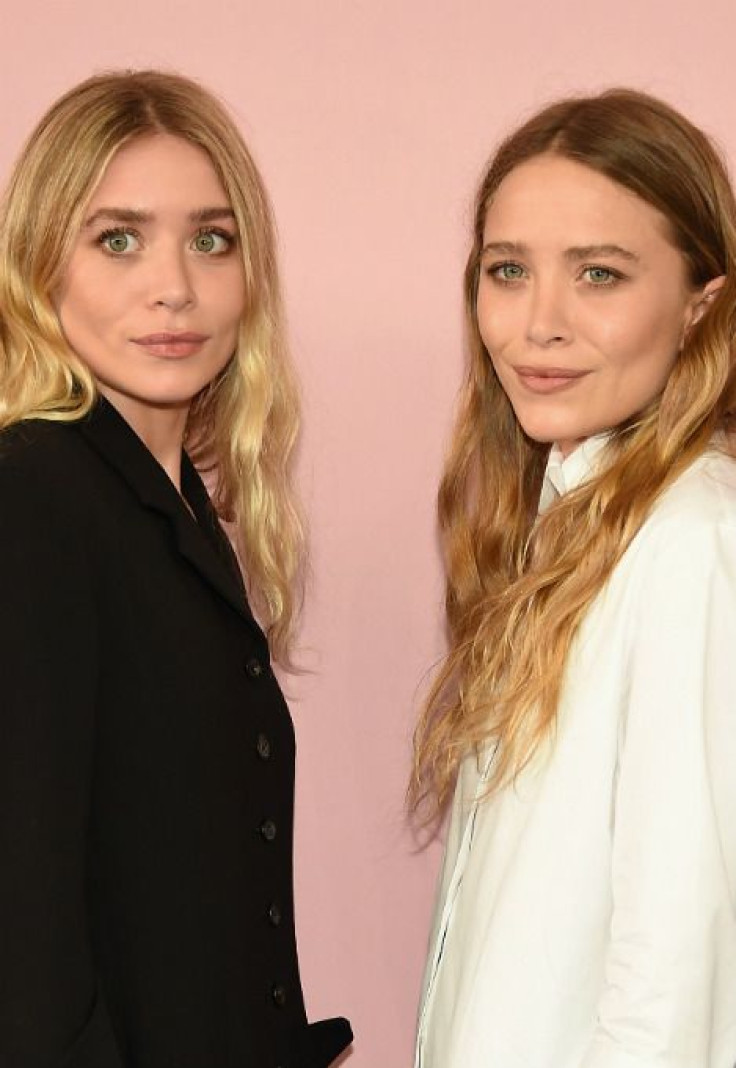 © Copyright IBTimes 2023. All rights reserved.