'Futurama' Will Return As Mobile Game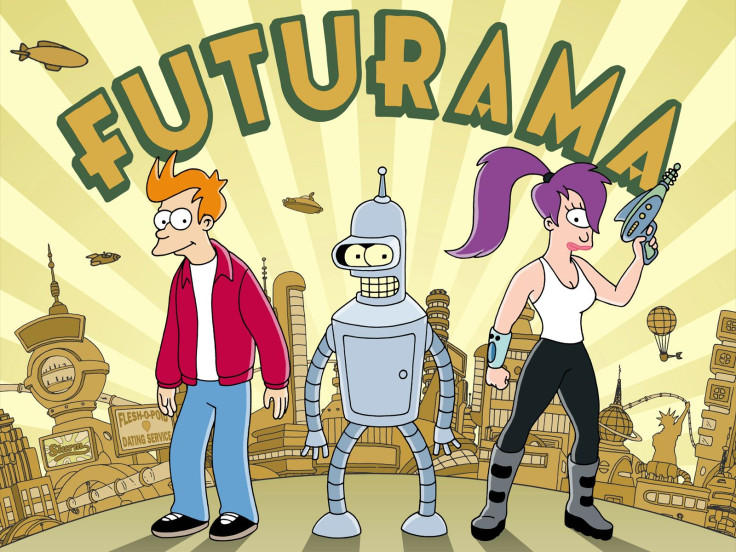 Despite not having killer ratings like "The Simpsons," it's clear that "Futurama" from Matt Groening managed to gain a strong and passionate fan base during its run, which led to the series' short-term revival and now a brand new "Futurama" mobile game. So far, little information has emerged about the title -- only a teaser site and a cryptic picture of what might be the game's concept.
The picture shows "Futurama" character Bender pointing somewhere, while an army of flying robots is shown above him, as if he is commanding them to attack something. This could be a sign of Bender attacking Fry, Leela and their friends, but it's doubtful the series would go into such a dark direction. If anything, should elicit some fun theories from fans.
Touch Arcade speculates the game will be similar to "The Simpsons: Tapped Out" by EA Games, which mixed city building with gameplay reminiscent of "The Sims." Nothing is official, however, and the teaser doesn't seem to hint at a scenario like that -- though it is possible the image is meant to fool fans, and Bender is actually pointing at the machines to fix their city.
While "Futurama" didn't last 20-plus seasons like "The Simpsons," it still attracted many fans. It initially ran for three seasons beginning in 2003 before being revived in 2008 and lasting until September 2013.
To date there has been only one previous "Futurama" game, compared to the myriad "Simpsons" games that are available. Simply titled "Futurama," it was a 3D platformer with cel-shaded graphics and was available on the original Microsoft Xbox and Sony PlayStation 2. A version was planned for Nintendo's GameCube, but it was canceled.
While no concrete details have been given about the new "Futurama" mobile game, fans will be happy to see their favorite show get another shot at the limelight. No official release dates have been given for the game.
© Copyright IBTimes 2023. All rights reserved.