Future Combat: Israel Sent Drone Swarms To Hunt Down Hamas Leaders In Gaza
KEY POINTS
Drone swarms do not require human input and are guided by AI
Swarms can carry out a mission even if they lose few individual drones
IDF's use of drone swarms is probably the first time the tech was used in battle
As the rocket volleys across the Israel-Gaza border dominated air waves in May, the Israel Defense Forces (IDF) had been quietly deploying its drone swarms to hunt down specific targets within the Hamas which it suspected to be masterminding the attack on the country.
Though drones have become increasingly common in conflict zones across the world, IDF snatched drone swarms from the realm of science fiction and used it to complement the airstrike on Gaza in mid-May, New Scientist (paywall) reported.
Unlike unmanned drones that are usually remote-operated by individuals, a swarm operates as a single network entity run on Artificial Intelligence. The use of drone swarms has been postulated by military strategists but their deployment in a real-life battlefield was not known so far - until the Israelis did it.
Hamas fired about 4,300 rockets into Israeli territory in May after its ultimatum to the Israeli forces to withdraw from the Temple Mount complex in Jerusalem. The IDF carried out reprisal airstrikes and artillery fire on targets in Gaza including buildings where they say the rockets were fired from.
Away from the sound and fury of the battle that filled television screens across the world, the IDF also used drone swarms to seek, identify and attack Hamas militants responsible for the rocket attacks. It is probably the first time the technology has been used in combat.
Drone swarms are resilient enough to continue to fly and carry out missions even if they lose a few individual drones. The system is supported by machine learning that combs through a large data set gathered from satellites, reconnaissance drones, aerial vehicles, and ground units to identify targets and destroy them.
"The systems used in this case probably fall quite far short of the large dynamic, intelligent swarms that could someday have a highly disruptive effect on warfare," Arthur Holland from the United Nations Institute for Disarmament Research told New Scientist. "But if confirmed, they are certainly a notch up in the incremental growth of autonomy and machine-to-machine collaboration in warfare."
Rapid advances in recent years in drone technology and AI have made swarms not only feasible but the future of aerial warfare. "By integrating existing drone technology, it becomes possible to develop a swarm weapon with hundreds of drones that integrate their actions using emergent behavior," read a U.S. Air Force report.
In fact, countries such as Russia, China, France, the U.K. and the U.S. are enhancing and developing their swarm technology, reported Forbes.
The IDF has previously used AI and supercomputers to identify locations of Hamas activity and plan strikes to remove any strategic advantage, reported Interesting Engineering.
Human Rights Watch that runs a campaign against autonomous weapons called 'Stop Killer Robots' said that "there are serious doubts that fully autonomous weapons would be capable of meeting international humanitarian law standards … while they would threaten the fundamental right to life and principle of human dignity."
IDF has not released any specifics about the autonomous drone swarms that attacked Hamas targets.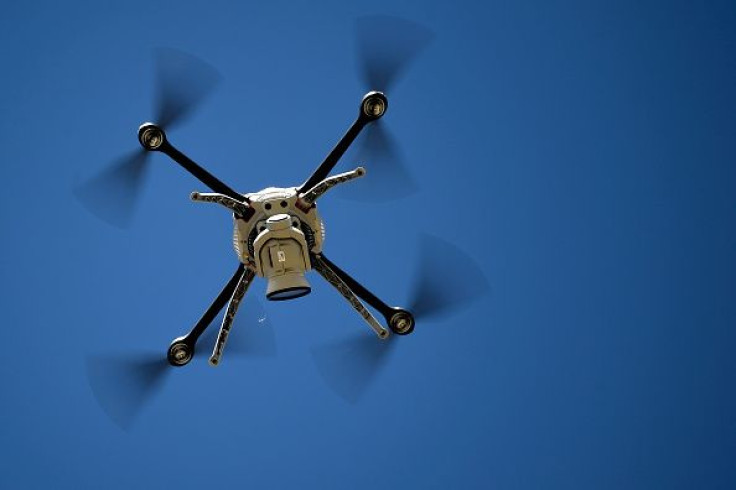 © Copyright IBTimes 2023. All rights reserved.