G-20 Summit 2016: US, IMF Push For Fiscal Stimulus Likely To Fall Flat At China Meeting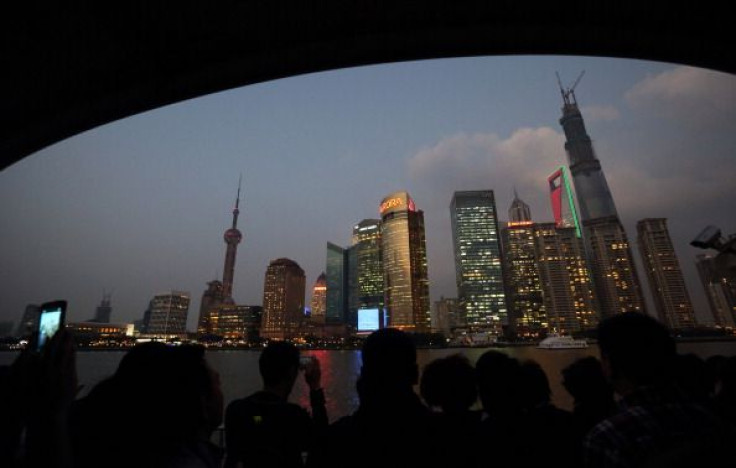 U.S. Treasury Secretary Jacob Lew is attending the Shanghai meeting of G-20 finance ministers, who hope to shore up a world economy that got off to a bad start in 2016. The American recipe for growth is fiscal stimulus, but the rest of the world, particularly China and Germany, may not be interested.
After years in which savage budget cuts made government spending a net minus in the American economy, a recovery in state and local finances, married with the federal budget agreement at the end of 2015, means that fiscal policy plays a positive role now in encouraging growth. Armed with this credibility, Lew is bringing the tough sell to other countries attending the Shanghai meeting, particularly ones that have room in government budgets to spend, like China and Germany.
"How much stimulus can be expected in this environment?" said Simon Johnson, a former chief economist at the International Monetary Fund. "Not much, for a variety of reasons."
The International Monetary Fund gave a full-throated endorsement of expansionary fiscal policy, calling for "bold, multilateral actions," including more government spending, prudent financial regulation and plans to ensure Europe's refugee crisis doesn't hit economic growth.
After years in which austerity was the watchword, the G-20 pivoted in 2014 to promoting measures that would stimulate economies that had been battered by financial crisis, Europe's sovereign debt imbroglio, and the collapse of commodity prices. It was mostly empty talk at that point, given that the United States, the largest economy in the world, wasn't doing much fiscal stimulus.
The administration of President Barack Obama gave a boost to global demand with the $1 trillion stimulus package in early 2009, but its effects petered out by early 2010, and after that, government spending was a net negative for American growth.
States and localities, facing a steep drop in revenues, cut back on spending for schools, construction and public services, slicing into Americans' purchasing power. The "sequester," a program of across-the-board budget cuts made after Republicans in the U.S. Congress and Obama were deadlocked on alternatives, turned fiscal policy into a drag on the economy of about a half percentage point a year.
Obama Administration - Spending Breakdown | InsideGov
By late last year, however, the tide had turned. States and localities, past the worst, started adding employees and repairing or replacing worn-out infrastructure. And Obama cut a deal with Republicans to end the sequester and fund the government through the end of his presidency. The combination of the two will add about 0.2 percentage points to U.S. growth, a non-trivial slice of a $19 trillion economy, according to the Brookings Institution.
The United States is selling the idea of further fiscal stimulus to countries that consistently pile up current account surpluses -- that is, significant inflows of capital, according to a senior U.S. Treasury official. That group includes China and Germany.
Those two countries that might have the money, but that doesn't mean they have the desire or the capacity.
China, whose current account surplus was $293 billion in 2015, has a track record of using fiscal stimulus in name, but not carrying through in deed, or doing so inefficiently, according to Derek Scissors, a China expert at the American Enterprise Institute in Washington.
Its stimulus package in 2009 fell to local governments to carry out, and they did so mainly by encouraging bank lending. Easier credit, which continues in China, has helped juice growth in the past, but now offers diminishing returns as the country has filled with empty factories, homes and apartments.
The central government could easily borrow money to spend, but it has no apparatus through which to use the money productively. Echoing the challenge of the American stimulus package that Obama lamented, Scissors said the Chinese don't have a ready list of how to use the cash.
"This is the Chinese version of 'where are the shovel-ready projects?'" Scissors said. "It's not as simple as saying 'borrow.'"
Stephen Jen, the founder of SLJ Macro Partners, said the Chinese leadership is likely to focus far more on reforms that aid its switchover from an export-led manufacturing economy to one defined by services and consumption. Fiscal policy will be a last resort, he said.
"Modest and targeted fiscal stimulus packages are possible, even likely, in China, if economic growth falls below target," Jen said. "But proactive and aggressive fiscal stimulus to raise growth above target and to help support global growth would be inconsistent with Beijing's thinking."
Germany, by contrast, has refused to even consider spending to support the European or global economy.
Wolfgang Schäuble, the German finance minister, has drawn a hard line against major initiatives to generate demand, whether on behalf of ailing southern European countries, such as Greece and Spain, or the rest of the world. Schäuble prefers to focus on balancing its budget and banking cash for unexpected crises, notably the inflow of refugees from Syria and other war-torn regions, said Jackson Janes, president of the American Institute for Contemporary German Studies in Washington.
Schäuble "is not talking about fiscal stimulus in Germany these days," Janes said. "But given all the unpredictable elsewhere in Europe, there will continue to be pressure on Germany to help out."
FOR FREE to continue reading
✔️ Unlock the full content of International Business Times UK for free
offer available for a limited time only
✔️ Easily manage your Newsletters subscriptions and save your favourite articles
✔️ No payment method required
Already have an account?
Log in
© Copyright IBTimes 2023. All rights reserved.