G20 Nations, Including China, Agree To Swear Off Currency Devaluations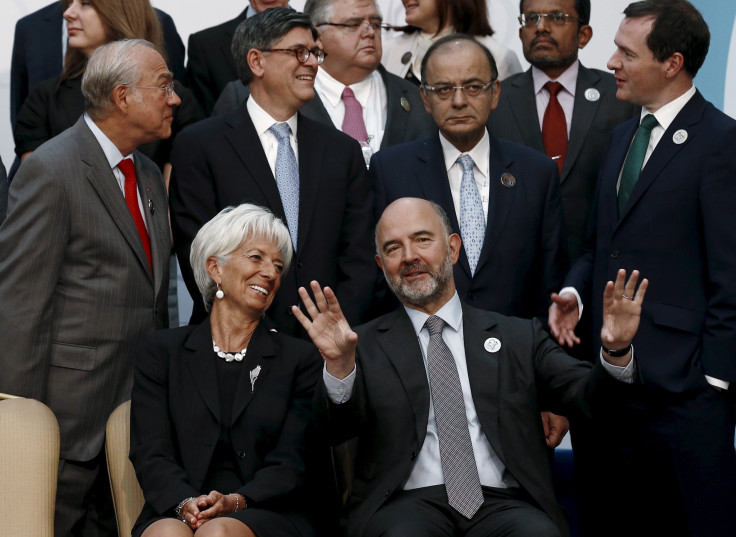 After two days of discussions between finance ministers and central bankers from the world's 20 largest economies, the Group of 20 nations agreed to refrain from devaluing their currencies to increase international market competitiveness. The accords seek to soothe global fears of race-to-the-bottom of currency depreciations.
The agreement is intended to stave off a round of snowballing devaluations that many worried would follow China's decision to let its currency depreciate in August.
"We will refrain from competitive devaluations, and resist all forms of protectionism," read a statement from the Group of 20 published by Bloomberg Saturday.
Some suspected that Beijing's move was an effort to goose export demand as China's economy continued to falter, a strategy that risks spreading devaluation pressures to other countries and heightening global trade tensions. But aside from a few minor currencies, like the Kazakhstani tenge and Vietnamese baht, no major central banks have followed suit with depreciation plans.
Still, some say there is room for concern. "There is a shared sense that the G20 needs to double down on its principle that competitive devaluation is a bad thing," a senior U.S. Treasury official told Reuters and other news outlets at the meeting.
The Group of 2o, which includes the U.S., China, Russia and India, also agreed on a number of other macroeconomic measures meant to address disappointing economic news. "Global growth falls short of our expectations," the group's statement continued. "We have pledged to take decisive action to keep the economic recovery on track and we are confident the global economic recovery will gain speed."
The finance officials agreed that while monetary policy would remain a focus amid volatile markets and weakening growth, central banks could not improve the world's major economies on their own. "Monetary policy alone cannot lead to balanced growth," the statement said.
© Copyright IBTimes 2022. All rights reserved.
FOLLOW MORE IBT NEWS ON THE BELOW CHANNELS