Is Gadhafi's Son Actually Dead?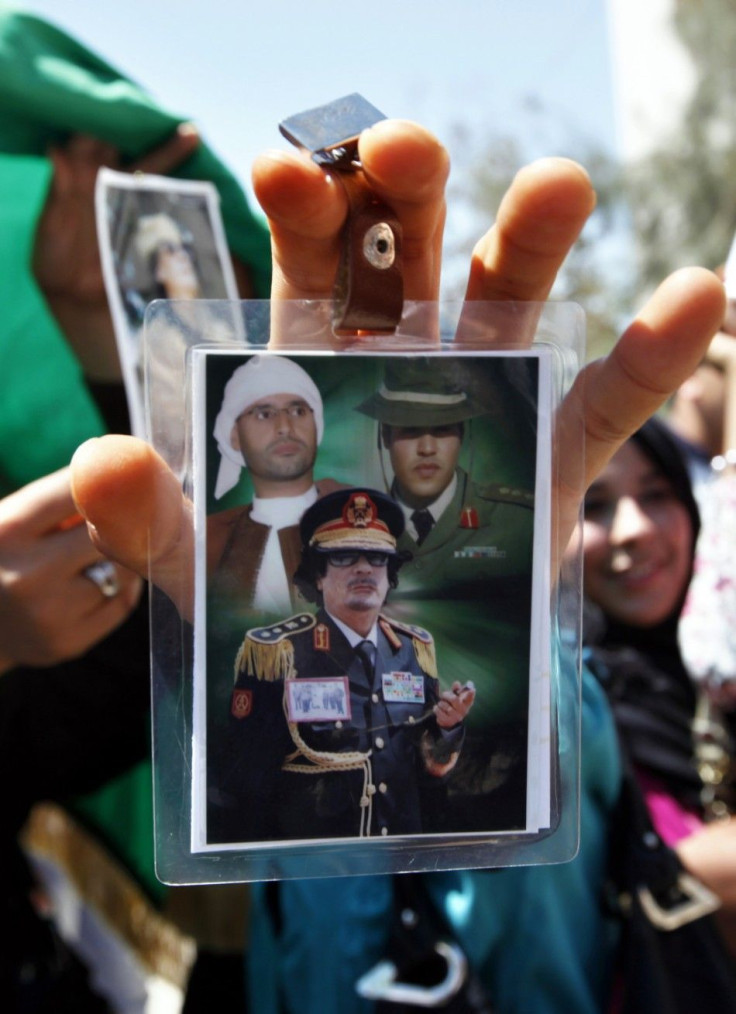 Rebel fighters in Libya say that Moammar Gadhafi's son Khamis is finally dead. This is the third time that rebels have claimed that Khamis has been killed. The two previous times, the 28-year-old Gadhafi appeared on state television shortly after, embarrassing the rebels.
We have almost certain information that Khamis Gaddafi and Abdullah al-Senussi were killed on Saturday by a unit of the national liberation army during clashes in Tarhouna, spokesman Ahmed Bani told Al Arabiya television.
Khamis Gadhafi was buried in Bani Walid.
Al-Senussi was Gadhafi's intelligence chief. Along with Colonel Gadhafi and Saif al-Islam Gadhafi, al-Senussi is wanted for war crimes by the International Criminal Court in connection with the shooting of unarmed protestors in February.
Khamis is Gadhafi's seventh and youngest son. He received military training in Russia and Libya, and during the current conflict he was the leader of the 32nd Reinforced Brigade of the Armed People. Also known as the Khamis Brigade, the 32nd is the best trained and best equipped special forces unit in the Libyan Army.
Last week, it was discovered that the Khamis Brigade executed around 150 prisoners in a warehouse in Salahaddin. According to Human Rights Watch, eyewitnesses say that the brigade detained 153 people, about 120 of whom were civilians, then fired machine guns and threw grenades into the makeshift prison.
"Sadly this is not the first gruesome report of what appears to be the summary execution of detainees in the final days of the Gadhafi government's control of Tripoli," stated Sarah Leah Whitson, Middle East and North Africa director at Human Rights Watch.
"These merciless murders took place in the midst of Ramadan and those responsible should be brought to justice and punished."
The whereabouts of the elder Gadhafi are still a mystery, but the search continues. A bodyguard of one of Gadhafi's sons said that the Libyan leader is now heading south from the capital to Sabha, according to The Guardian. Earlier Tuesday, it was reported that Gadhafi and Saif al-Islam were either in Sirte or moving to Bani Walid. NATO struck three targets in Bani Walid Monday and has been providing rebels with air support in Sirte.
Gadhafi is now thought to be taking the same route that his family took when fleeing to Algeria. Rebels were furious that neighboring Algeria allowed Gadhafi's wife, daughter, sons Hannibal and Mohammed and grandchildren safe passage, calling it an act of aggression.
Algeria has now closed its border with Libya.
© Copyright IBTimes 2023. All rights reserved.