Galaxy Note 5 Rumors: What To Expect From Samsung's Next Phablet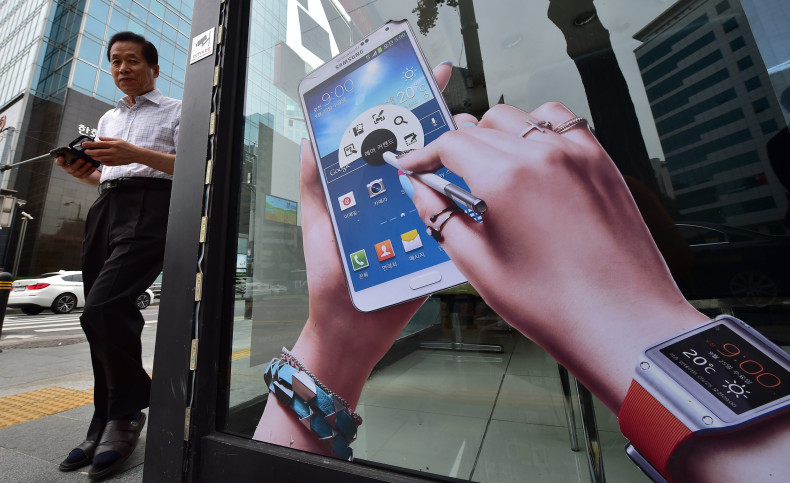 Samsung's large stable of smartphones is about to get more crowded. The South Korean handset manufacturer is preparing to launch its next phablet -- the Galaxy Note 5.
Traditionally, Samsung waits until the IFA trade show in Berlin to show off its new hardware. But Apple's iPhones have been dominating the market through 2015. In response, it is planning to launch the Note 5 even earlier in hopes of avoiding direct competition with another iPhone in September. To be clear, Samsung hasn't officially announced the Note 5. But in the meantime, we've compiled all its details, so you'll know exactly what to anticpate when it announces the phablet in August.
Processor and Operating System
The Galaxy Note is expected to come with Samsung's Exynos 7422 chip, which combines a 64-bit octa-core processor, storage, graphics, memory, storage and LTE modem all into one package. The Note 5 is also expected to sport 4GB of RAM, according to a benchmarking tool screenshot spotted by GSM Arena.
The Galaxy Note 5 will also come with Android 5.1.1 Lollipop, the latest version of Google's mobile OS customized with Samsung's TouchWiz UI.
Camera
The Note 5 is expected to sport a 16-megapixel rear camera with optical image stabilization and dual LED flash. The front-facing camera will come in at 5-megapixels, according to SamMobile.
Design
Several leaks have hinted at what the Galaxy Note 5 will look like, including computer-aided design (CAD) renderings. But recently, photos have crept onto the web confirming a case design that will take on elements similar to the Galaxy S6, including a glass back and metal edges. Leaked photos also point to a redesigned S-Pen stylus, that may be stored in a click-to-eject slot on the bottom right side of the device.
Storage
The Galaxy Note 5 is expected to come with 32GB storage standard. Shoppers will be able to spend more on larger storage options. But it's not known if it will support microSD cards. Samsung abandoned its support for removable storage with its latest flagship smartphone, the Galaxy S6.
Display
According to GSM Arena, the Galaxy Note 5's 5.7-inch AMOLED display will come at QHD resolution (1440x2560 pixels), similar to the screen found on its predecessor -- the Galaxy Note 4. However, previous rumors have pointed to a 4K resolution screen as a possibility.
Samsung Pay
The Note 5 may also feature built-in support for a new mobile payment system dubbed Samsung Pay. The service will allow Galaxy S6 and soon Note 5 owners to make contactless payments at retail stores using NFC (near-field communication). Alternatively, Samsung Pay has support for MST (magnetic secure transmission), which can simulate a swipe made by a traditional magstripe credit card. However, the service isn't expected to be officially available on all Samsung devices until later this fall.
Release Date
Samsung will unveil the Note 5 during its Galaxy Unpacked event on August 13, at 11 a.m. EDT from Lincoln Center's Alice Tully Hall in New York. The presentation will be available to view through a live stream on YouTube and Samsung's website. Both devices are expected to go on sale on August 21.
It is also expected to unveil a Galaxy S6 Edge Plus, a larger version of the curved-screen S6 Edge.
© Copyright IBTimes 2022. All rights reserved.