Galaxy Note 5: Samsung Responds To Galaxy Note 5 S-Pen Insertion Problem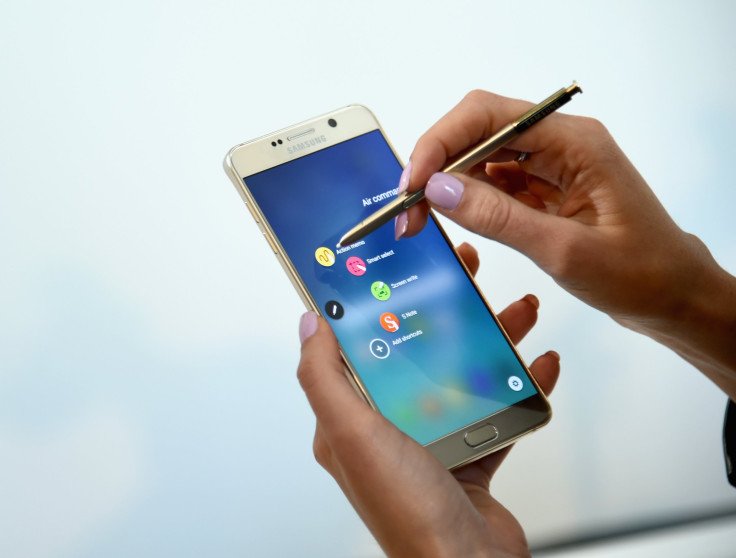 The new Samsung Galaxy Note 5 seems to be stuck with a critical usability problem, which revolves around the insertion of the S-Pen Stylus back into the housing. Upon inserting the S-Pen in the wrong way, the stylus might turn unusable, even though, the device will perform as usual. However, Samsung has now issued a response regarding the problem.
In general, Samsung's Note series of phablets have always flaunted the widely-used S-Pen Stylus. Until the Galaxy Note 4, these phablets were reportedly designed to prevent the user from inserting the stylus in the wrong way. This was apparently handled by allowing the user to insert the top of the S-Pen manually back into the housing first.
However, the recently released Galaxy Note 5 features a spring-like facility, where the users eject the pen out of the housing. With the new feature on board, the South Korean tech giant apparently disabled the insertion safety mechanism, which once helped in avoiding the S-Pen being inserted upside-down.
Samsung, in a response to the tech Website "The Verge," said that the company is aware of the S-Pen Stylus problem. However, there is no fix at this point. This is precisely because the company never anticipated such a problem could arise.
In any case, Samsung has apparently requested the Galaxy Note 5 users to follow the instructions as given in the user manual in order to make sure they do not insert the S-Pen in the wrong way and, in turn, make the Stylus unserviceable.
Phone Arena, meanwhile, reported that the Galaxy Note 5 user manual has warnings about the wrong way of inserting the S-Pen Stylus. The manual says, "Be sure to insert your S-Pen with the nib pointed inward. Inserting the S Pen the wrong way can cause it to become stuck and can damage the pen and your phone."
© Copyright IBTimes 2022. All rights reserved.
FOLLOW MORE IBT NEWS ON THE BELOW CHANNELS