Galaxy S9 News: Hands-On Reviews Confirm Rumored Features Before MWC 2018 Reveal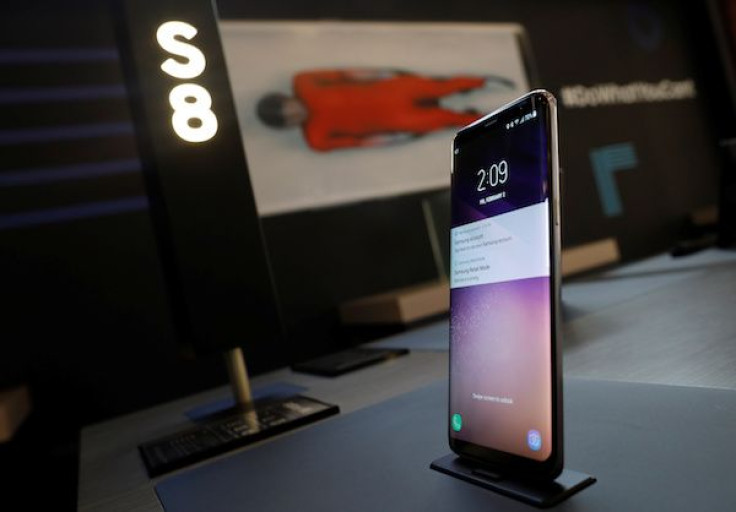 Hands-on reviews made by retail employees have now left very little to the imagination on what could be expected from the upcoming Samsung Galaxy S9 flagship phone. Detailed entires have apparently leaked the different features of the new Android handset ahead of its unveiling this coming weekend.
SamMobile reported Tuesday about the Reddit posts that are sparking interests among Samsung fans for the information they present regarding the Galaxy S9 and Galaxy S9+ handsets. The first post (already deleted) was made by someone who claims to be a retail employee, while the second post was made by a retail rep who claims to have spent two hours using the phones during a training session.
According to both hands-on reviews, the Galaxy S9 will look very similar to last year's S8 in terms of design. The only changes that the South Korean giant made have to do with the repositioned fingerprint sensor and the reduced bottom bezel. Other than these two, everything else resemble the 2017 flagship phone's physical attributes. Even the user interface has a striking resemblance to the one on the existing flagship.
There's also information about the upcoming Galaxy S9 and Galaxy S9+ sporting AKG-tuned stereo speakers. This, of course, isn't the first time that someone has claimed that Samsung's new flagships would come with stereo speakers. Previous reports also said the same thing. If true, the new Samsung phones could offer surround sound experience thanks to their bottom-firing speaker and the earpiece that also doubles as a front-firing speaker.
Fans can also expect an upgraded camera system based on the leaks. Sadly, only those who would choose to buy the larger Galaxy S9+ could enjoy the Live Focus feature that Samsung introduced with last year's Galaxy Note 8 phablet. The Galaxy S9's bigger variant will apparently feature a dual camera system. Meanwhile, those who will buy the Galaxy S9 will only have access to selective focus that's available to the phone's single rear camera module.
Also mentioned in the reviews is the super slow-motion feature and the ability of the cameras to capture video at 960fps. Such details corroborate information presented by a retail box that was leaked last month. As previously reported by IBTimes, Super Slow-Mo will enable the Samsung Galaxy S9 to record videos at almost 1,000fps.
The Galaxy S9 is also believed to launch with a feature that allows users to create their very own live lock screen. The feature enables users to capture 7-second clips that can then be assigned as the lock screen. Hence, when the phone's display is turned on, the clip will automatically play. The retail rep says that this feature barely uses up battery, so users shouldn't be afraid to assign video clips as their lock screen.
The hands-on reviews also appear to confirm a previous leak about the Galaxy S9 featuring a 3D emoji feature that resembles Apple iPhone X's Animoji. However, sources claim that Samsung's AR Emoji will be more advanced than Apple's version. Samsung's version will reportedly allow users to take pictures that will then be transformed into an animated character. The resulting avatar can then be used in making stickers and gifs that can be shared across social media apps and in text messages.
As expected, the Galaxy S9 and Galaxy S9+ will come with an enhanced version of Bixby. According to the leakers, Bixby will be more useful than before thanks to its new features. For instance, it is said to have a new live translation feature that utilizes augmented reality to translate text in real time. This Bixby Vision feature will also make things easier for users since it will paste the translation over the actual text.
Given all of these features, it wouldn't be surprising when more Galaxy S8 owners upgrade to the S9. It also wouldn't come as a surprise when general consumers choose the new Samsung flagships over their rivals, or make a big switch from iOS-running smartphones. Samsung is just days away from securing these favorable outcomes. The Galaxy S9 is scheduled to be unveiled on Feb. 25, a day before Mobile World Congress 2018 kicks off.
© Copyright IBTimes 2023. All rights reserved.