Galaxy S9 Will Reportedly Arrive With '3D Emoji' Feature, Dual Stereo Speakers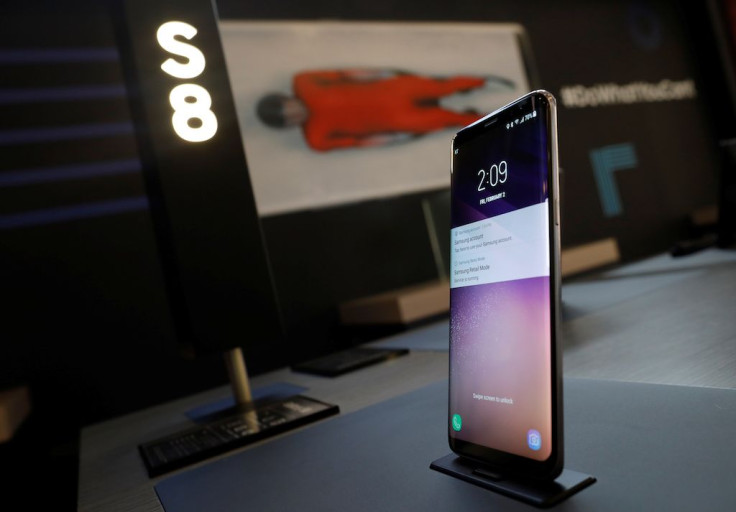 The Samsung Galaxy S9 will be announced on Feb. 25, but more of its features have been leaked online. A new report claims that the Galaxy S9 will arrive with a set of dual stereo speakers and will have its own version of Apple's Animoji.
In preparation for its official announcement, the Galaxy S9 is currently going through quality tests conducted by mobile telecom companies, while accessory makers now have access to the device's mockups. Because of this, some new details of the phone have been leaked and first reported by Korean news site ETNews.
The Galaxy S9 will apparently arrive with what's being called "3D emoji." It's important to point out that that won't be the official name of the feature. Samsung will most likely announce the feature's real name when it introduces the Galaxy S9 and the S9 Plus. Samsung's 3D emoji will basically use the front-facing camera of the Galaxy S9 to copy the user's facial expressions.
If that sounds familiar, it's because 3D emoji will be Samsung's direct answer to Apple's Animoji on the iPhone X. Although the two have been described as having the same functions, sources say that the 3D emoji feature on the Galaxy S9 will be more advanced than Apple's Animoji. Users will be able to create their own 3D character based on their own faces, and can be used in place of regular emoticons in messages. Like Animoji, 3D emoji will also let users have fun making funny faces with animal characters. Phone Arena believes that the feature might officially be called "3D Stickers."
Another feature that was mentioned in the report was the inclusion of a set of new dual stereo speakers. One speaker will be placed on the top of the Galaxy S9, while the other is placed at the bottom. Android Authority points out that this will solve the issue that plenty of S8 users had. On the S8, the single bottom-firing speaker can easily be covered when playing games or watching videos in landscape orientation. SamMobile reported earlier this week that the dual speakers on the Galaxy S9 and S9 Plus will feature Dolby Surround sound and will be tuned by AKG.
Besides seemingly confirming some of the new features of the Galaxy S9, ETNews reiterates that the upcoming handset will feature little design changes from the Galaxy S8. The only thing that seems to be different is the dual cameras on the S9 Plus, the placement of the rear-mounted fingerprint scanner and a slightly thinner body. Unfortunately, it looks like the Bixby button will also make its comeback.
© Copyright IBTimes 2023. All rights reserved.