'Game Of Thrones' Season 6 Spoilers: Leaked Conversation Of Tyrion With New Red Priestess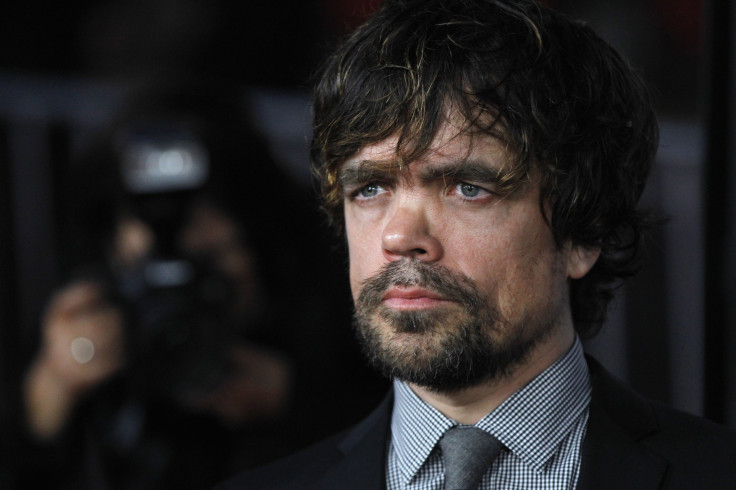 A new Red Priestess may get to have a conversation with Tyrion Lannister (Peter Dinklage) and Lord Varys (Conleth Hill) in "Game of Thrones" Season 6 about saving Meereen. The conversation is said to have leaked when a casting video surfaced online. [Spoiler Alert]!
The producers are reportedly looking to cast a new Red Priestess called Kinvara. According to a report by Watchers on the Wall, a casting-call video for the role required actress Tehmina Sunny to read dialogue from a scene from the next season. The conversation revolves around how Tyrion Lannister and Lord Varys plan to save Meereen from the Sons of the Harpy, who have been striking at will at the supporters of Daenerys Targaryen [Emilia Clarke.]
Tyrion and Varys want to recruit the Red Priestess to tell the people in the city that Daenerys is the savior who was foretold to be the one to save the world. Kinvara is said to be the High Priestess of the Red Temple of Volantis, and she will travel to Meereen to meet with the two characters.
Kinvara readily agrees to help Tyrion and Varys in their quest to ensure that the people of Meereen "obey" them in the absence of Daenerys. She believes the Mother of Dragons to be the true savior who can "remake the world."
The scene from "Game of Thrones" Season 6 will revisit the past of Varys, as the new Red Priestess will reveal that she knows what a "second-rate sorcerer" did to Varys when he was a kid. Kinvara talks about those events when Varys expresses his skepticism about her fanaticism and points out that Melisandre (Carice Van Houten) got it wrong when it comes to Stannis Baratheon (Stephen Dillane). Tyrion points out in the scene that they were all there to help Daenerys, and the Red Priestess departs after telling Varys that he has nothing to fear from her.
The final episode of Season 5 featured many shocking scenes, ranging from Arya Stark (Maisie Williams) going blind to Sansa Stark (Sophie Turner) jumping from a wall with Theon Greyjoy (Alfie Allen). Speaking to Entertainment Weekly, Williams noted that the blindness would make her character "very vulnerable." She said that continuing to work in the series was "exciting and scary" and that she was "worried about next year."
Turner revealed that she has been talking to Allen about what may happen next in "Game of Thrones" Season 6. The actress predicts that the two characters may not stay together for long and Ramsay Bolton (Iwan Rheon) may track them down, even after they get away. Turner expects that her character will "sell Theon out" and go on her own.
© Copyright IBTimes 2022. All rights reserved.
FOLLOW MORE IBT NEWS ON THE BELOW CHANNELS