GameFly Lists 'Grand Theft Auto: San Andreas' For PS3 This December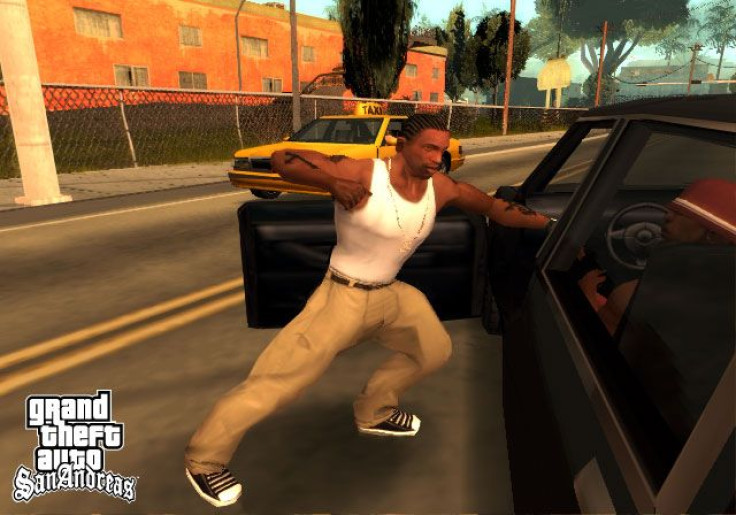 In a move many gamers will find interesting, online retailer GameFly has listed "Grand Theft Auto: San Andreas" for a physical release on the PlayStation 3 and is currently solicited for a Dec. 1 release. The PS3 is no stranger to ports of course, but it is interesting to see the game get a physical copy, with a digital version possibly coming as well.
Being part of the PS2 classics is pretty fitting, as many consider "San Andreas" as the best "Grand Theft Auto" game for that system. Not only was it the last one for that system, but it also introduced a number of features that hadn't been in previous game.
While free roaming, car stealing and killing is still a popular thing to do in the game, "San Andreas" has much more variety than previous games in the series. Players can be fat, fit or thin, get haircuts, dress up and have boxing lessons among other things.
To this date, it's the only game in the "Grand Theft Auto" series to incorporate a weight system for the lead character, as the feature hasn't returned in the installments after "San Andreas."
It seems like this will be a port of the enhanced version of the game that came out on the Xbox 360. According to Gematsu, the enhanced version came with the ability to support 720p resolution, better draw distances and Xbox Achievements.
Originally, it was only available as a downloadable title on the Xbox store, but got a physical release last June, due to its popularity. It's likely that this will be the version coming to the PS3, with trophy support replacing the Xbox Achievements.
Interestingly enough, PS3 users can actually play "Grand Theft Auto: San Andreas" right now, since the game is available in the PS2 classics section of the PlayStation Network. This version of the game is a straight port from the original PS2 version, so it won't have trophy support or the new 720p resolution.
Rockstar Games hasn't confirmed if the listing is true or not, but if it is, the game will be a blast from the past for modern gamers. It looks like fans will have to wait till December and see what happens.
Grand Theft Auto: San Andreas PlayStation 2 Trailer (Credit: YouTube/IGN)
© Copyright IBTimes 2023. All rights reserved.
FOLLOW MORE IBT NEWS ON THE BELOW CHANNELS