Gamescom 2021 Rumors: More Games Expected To Appear This Year
KEY POINTS
Gamescom 2021 begins this Wednesday and will run until Friday
EA may reveal more details about "Battlefield 2042" and "Dead Space"
"Forza Horizon 5" may appear in this year's Gamescom
There's already a list of confirmed games and attendees for Gamescom 2021 by now, and most of them are hard-hitting AAA titles and games that players around the world love. However, more games might still be coming to the digital event should the many rumors on the internet prove to be true.
Gamers have been speculating on social media about what other surprises Gamescom 2021 might hold for them. While most of the games that fans have been wanting to see in the upcoming event likely have little chance of actually appearing, there is still a possibility that some big titles could be featured this year, if previous trends repeat themselves.
Here are a few games that are rumored to appear in this year's Gamescom.
"Resident Evil 4"
A cryptic tweet from the official "Resident Evil" Twitter account caused a commotion among the game's fanbase, possibly hinting at news related to "Resident Evil 4" coming to Gamescom.
While "Resident Evil 4 VR" may be the confirmed next release for the game, it doesn't rule out the possibility of an "RE4 Remake," given how much success Capcom found in remaking the previous two games in the series.
"Battlefield 2042"
EA and DICE have been keeping steady momentum with regards to "Battlefield 2042," having recently released a short film and launched the game's first alpha test. "Battlefield 2042" is expected to show up at Gamescom with a reveal trailer for the Hazard Zone game mode.
The developers haven't provided any long-form demos of the game as of yet, but longer gameplay walkthroughs might appear in Gamescom if fans are lucky.
"Forza Horizon 5"
The previous "Forza" game made an appearance at Gamescom 2018, as per Yahoo News, and it wouldn't be a surprise if the latest entry in the series was revealed at the same event.
Should "Forza Horizon 5" appear in this year's Gamescom, fans can expect to see a tech demo showcasing the new game engine as well as new features that have been added to the game.
"Dead Space Remake"
EA announced that "Dead Space" was getting a remake back in the previous EA Play presentation but didn't reveal a lot of details regarding it.
Fans might get a closer look at the rebooted horror game this week should EA decide to include "Dead Space" in its reveals.
Gamescom 2021 begins this Wednesday and will run until Friday.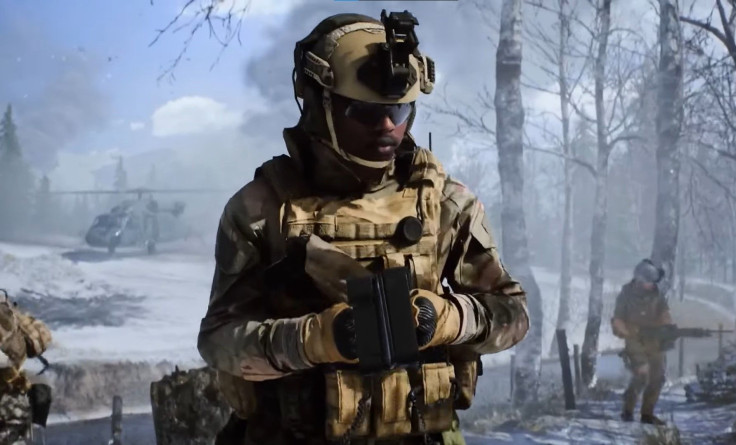 © Copyright IBTimes 2023. All rights reserved.