'Battlefield 2042' Hazard Zone Mode Gameplay Details And More Discovered
KEY POINTS
"Battlefield 2042" is set to release Oct. 22
DICE revealed earlier that Hazard Zone mode will be squad-based
More details about "Battlefield 2042" are slowly emerging as its launch nears
EA and DICE have not yet revealed concrete details about the Hazard Zone mode of "Battlefield 2042" but early datamining efforts suggest this year's installment could offer players a new kind of experience.
The team behind the upcoming title has yet to fully disclose details about the Hazard Zone aside from its early confirmation that the mode will be squad-based. However, thanks to the new set of information shared on social media by the dataminer who goes by the name temporyal, fans now have some insights about this mode.
According to the dataminer, Hazard Zone would have players fighting against AI enemies as well as fighting their way to extraction points without losing their loot. The dataminer described the mode as, "a mix between Escape from Tarkov & Hunt Showdown."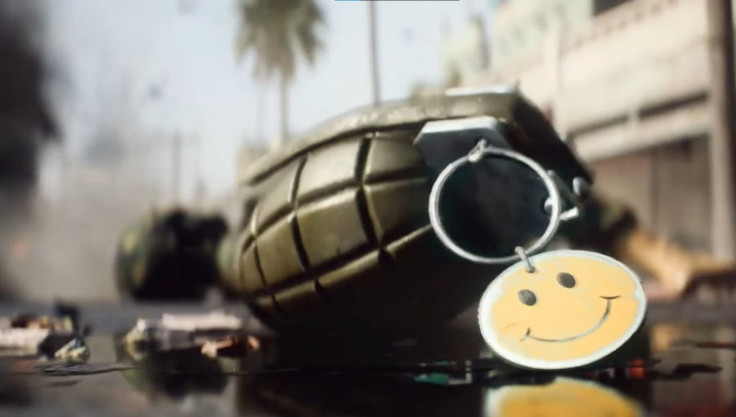 Additional tweets indicate players drop onto maps, perhaps Orbital, to gather intel from data drives, as well as crashed satellites. Apart from intel, the maps in the Hazard Zone mode of "Battlefield 2042" would reportedly include points of interest to allow players to refill their ammo and uplinks to summon an ATV or a robo-dog.
Players could also enhance their soldiers through tactical upgrades, one of which allows them to mitigate lost equipment through Loadout Insurance. In this mode, players would also face NPC threats and defeat special AI bosses to complete extra objectives and collect more gear.
As for the final objective, players would need to leave the Hazard Zone by utilizing extraction spots or landing spaces for helicopters. Players need to claim and activate an expansion zone on the map and ensure to board on time before the craft leaves.
According to the dataminer, "An extraction can also fail if you miss the helicopter." He mentioned that 'Hazard Zone currency' is probably the key to expand your weapon, gadget and perk collection.
The Hazard Zone mode, according to DICE, is "an all-new, high-stakes, squad-based game-type" that is "distinctly DICE" but"very different" from other modes available in "Battlefield 2042."
It is to be noted that these details are not yet official but they offer an interesting picture of an exciting "Battlefield 2042" coming in Oct. 22.
© Copyright IBTimes 2023. All rights reserved.