Gaza Fire Update: Deaths Of Three Children In Gaza Raise Palestinian Political Tensions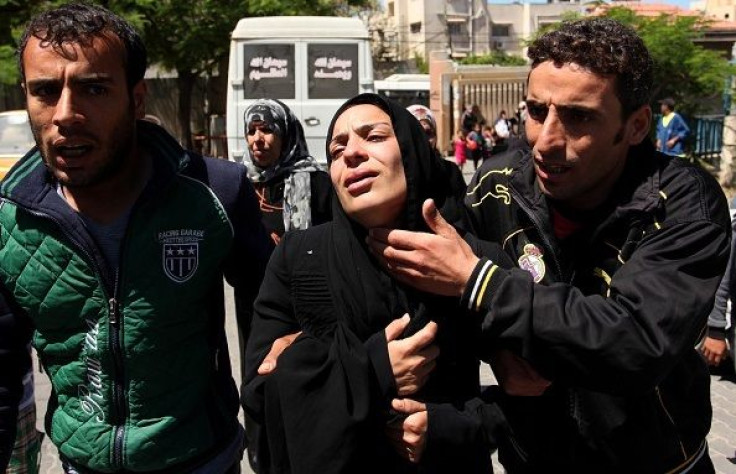 Tensions are rising in the occupied Palestinian territories after three young children died in a fire in Gaza, where electricity blackouts have forced families to burn candles for light. Rival Palestinian factions seized on the deaths to lob blame over the utilities issues, which have persisted through years of Israeli blockade and political strife.
The children were between 1 and 4 years old. "We were at the beach and came home to find there was no electricity again," the children's father, Mohammed al-Hendi, told Al Jazeera. "They were sleeping, and I went out to bring dinner. When I came home, they told me my children were burned alive."
A funeral held Saturday drew more than 600 mourners, as well as armed factions of Hamas, the political group that rules Gaza. Hamas officials told Al Jazeera that the Palestinian Authority (PA) bears responsibility for the deaths.
"Who has been taking $70 million a month in taxes from Gaza?" Hamas senior official Ismail Haniyeh told Al Jazeera. "Who has been collecting fuel taxes? Who refused to enlarge the power supply from Egypt to the Gaza Strip and refused to build a pipeline to provide Gaza's power station with gas to increase its capacity?"
In response, the PA called the deaths "a tragedy for the whole Palestinian people" and accused Hamas of "false accusations."
The dispute stems from disagreements over taxes levied by the PA, which have made fuel and electricity more expensive in the Gaza Strip. Israeli warplanes destroyed Gaza's sole power plant during Israel's 2014 military operation in Gaza, which left more than 2,000 Palestinians dead.
The deaths Friday weren't the first blamed on the blackouts periodically afflicting the Gaza Strip. Power cuts affecting Gaza's hospital have contributed to the deaths of infants, hospital staff told the Daily Beast in 2014.
© Copyright IBTimes 2022. All rights reserved.
FOLLOW MORE IBT NEWS ON THE BELOW CHANNELS