General Dynamics, Huntington Ingalls Win $4.5 Billion Submarine Contracts From US Navy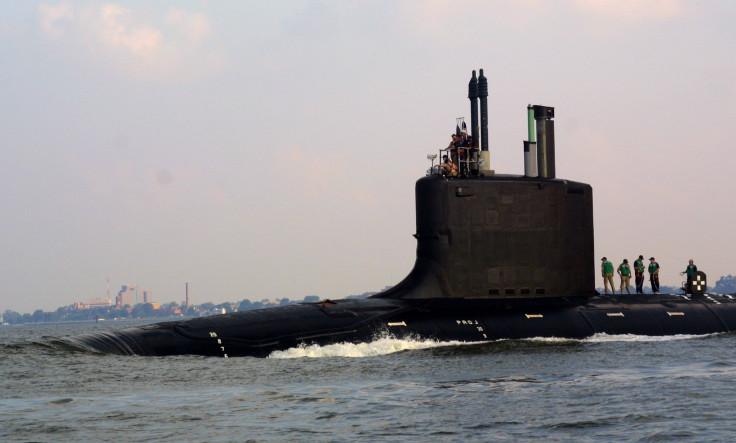 Despite worries over the fiscal cliff and impending government spending cuts, military spending is very much alive and well -- at least for now.
The U.S. Navy awarded submarine contracts worth up to $4.5 billion to General Dynamics Corporation (NYSE: GD) and Huntington Ingalls Industries Inc. (NYSE: HII). The funds were secured from automatic budget cuts if Congress fails to come to an agreement on other ways to reduce U.S. deficits.
The U.S. Navy is moving forward with plans for a new class of nuclear submarines and has issued a five-year contract worth up to $1.99 billion to General Dynamics for research and development work. The value of the cost-plus, fixed-fee contract is based on numerous incentives and options.
The Pentagon said the contract covers design costs for a new submarine and continuing design work for a new common missile compartment being developed jointly by the U.S. Navy and Britain, according to Reuters.
Most of the work will be done at General Dynamics' Connecticut facility, and just about 7 percent of the work will be done by Huntington Ingalls. The Navy indicated its plan is to purchase 12 new submarines to replace the current fleet of aging Ohio-class submarines. Construction would begin in 2021.
Also, the Navy assigned separate contracts totaling $2.5 billion to General Dynamics' Electric Boat subsidiary and Huntington Ingalls' Newport News Shipbuilding unit to fund construction of two Virginia-class submarines under a multiyear contract approved by Congress in fiscal 2008 that locked in a two-per-year production rate.
Rep. Joe Courtney, D-Conn., praised the contract move, saying it would play an important role in stabilizing the local workforce and ensure sustained output of submarines, which he described as an important part of their national security.
He revealed that hundreds of new engineers and designers had already been added to work on the new submarine plan at a New London, Conn., facility.
General Dynamics spokesman Kendell Pease told Reuters the orders demonstrated the continued and increasing importance of submarines to U.S. national security, particularly given the Obama administration's planned pivot to the Asia-Pacific region.
"As we move to the Asia-Pacific region, submarines will become increasingly important," Pease said.
America's massive military machine, which takes up about 40 percent of the world's war spending, is a major driver of the U.S. economy, creating more than $80 billion in employee income and $15 billion in federal income tax revenue every year, according to a Deloitte report.
The White House Office of Management and Budget said Thursday that Pentagon officials must make across- the-board reductions in weapons and research funds instead of slices that could spare some programs under the automatic federal budget cuts scheduled to take effect next week.
If sequestration takes effect as scheduled, it would require cutting about $55 billion from the Pentagon's fiscal 2013 budget, Deputy Defense Secretary Ashton Carter has said. That amounts to an across-the-board cut of roughly 9 percent from the department's $613.9 billion total budget request, which includes war spending.
The Aerospace Industries Association, which represents more than 300 aerospace and defense companies and their suppliers, said last week that policymakers must find a way to de-couple sequestration from the broader fiscal cliff negotiations.
"Risking American lives and livelihoods for political leverage is wrong," Marion Blakey, the group's president and chief executive officer, said in a statement. "The victims of this political gamesmanship will be the warfighters who risk their lives to protect our country and the American workers who will start losing their jobs when this game implodes on Jan. 2, 2013 … and everyone in our country, and our allies and trading partners, who will suffer the consequences of a weaker America."
© Copyright IBTimes 2023. All rights reserved.