The Pentagon's Decade-Long Spending Spurt Is Over: Welcome To The New Austerity
Even without $1.2 trillion in "sequestration" cuts that could begin Jan. 2, the enormous U.S. military budget – which has consistently made up almost half of the country's annual discretionary spending – is entering a period of austerity unseen in more than a decade.
Since late 2011, defense contractors big and small have been planning for the previously announced reduction in defense spending of $487 billion over 10 years. But they could lose an additional $492 billion under sequestration, the automatic spending cuts that kick in on Jan. 2 if lawmakers on Capitol Hill and the White House fail to reconcile their differences.
Less taxpayer money to the Pentagon (and to fund wars and other operations overseas) means fewer contracts, which means fewer jobs in a sector that directly employs nearly 2 million Americans, roughly split between the public and private workforces, according to estimates by Deloitte Development. This means facilities across the country will manufacture fewer land, sea and air combat vehicles, assemble fewer electronics systems and provide fewer logistics and IT support networks.
Like it or not, America's massive military machine, which takes up about 40 percent of the world's war spending, is a major driver of the U.S. economy, creating more than $80 billion in employee income and $15 billion in federal income tax revenue every year, according to the Deloitte report.
But the huge spike in defense purchasing seen over the past decade is over. Without sequestration, the U.S. defense budget for FY2013 still will be at its lowest level in four years: $525 billion. With sequestration that figure drops by more than 11 percent to $472 billion, lower than 2008 levels. While still much higher than the $291 billion spent in 2001, the U.S. defense budget is retreating from the $708 billion (base Pentagon budget plus overseas operations) spent in 2011.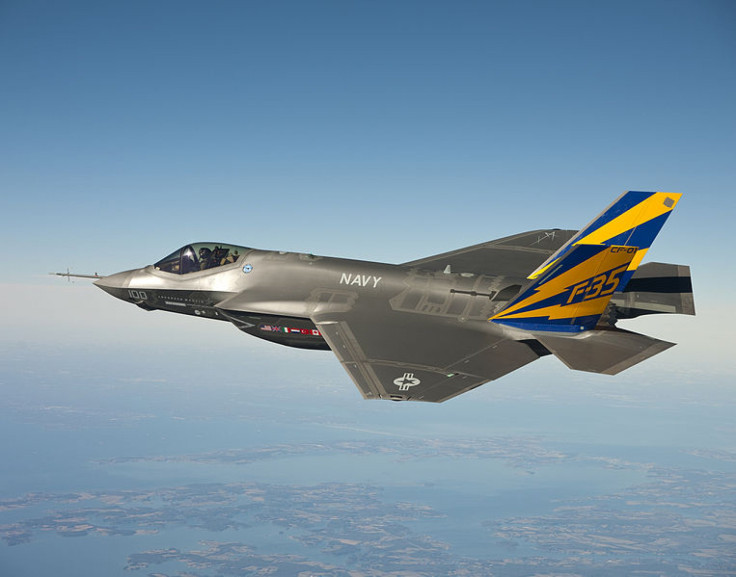 More significantly: The budget for overseas contingency operations, the extra money not included in the Pentagon's base budget, will shrink to $88 billion, down from $159 billion spent last year and the first time since the Sept. 11, 2001, attacks that the annual cost of overseas operations hasn't risen to triple-digit billions.
In one way, the defense sector of the U.S. economy is better prepared than some others for the possibility of less money if sequestration takes place or more cuts come anyway. Last year's defense cuts and the expected drawdown in Afghanistan already had contractors seeking ways to cut expenses, mainly through layoffs. Already, thanks to the Afghanistan drawdown and cuts that are already in effect for the next decade, companies have been adjusting.
For example, a Northrop Grumman (NYSE:NOC) aerospace facility in Florida will lose 600 workers who were building the U.S. Navy's F/A-18 Super Hornet. Helicopter-maker Sikorsky, a unit of United Technologies (NYSE:UTX), announced in September it was closing a plant in Horseheads, N.Y., letting 570 workers go. In late October Wisconsin-based Oshkosh Corp. (NYSE:OSK) announced it would shrink its defense division in January following an 18 percent decline in defense-related sales in its fourth quarter. The maker of heavy tactical vehicles used by U.S. forces in Afghanistan said it would lay off 450 workers in January.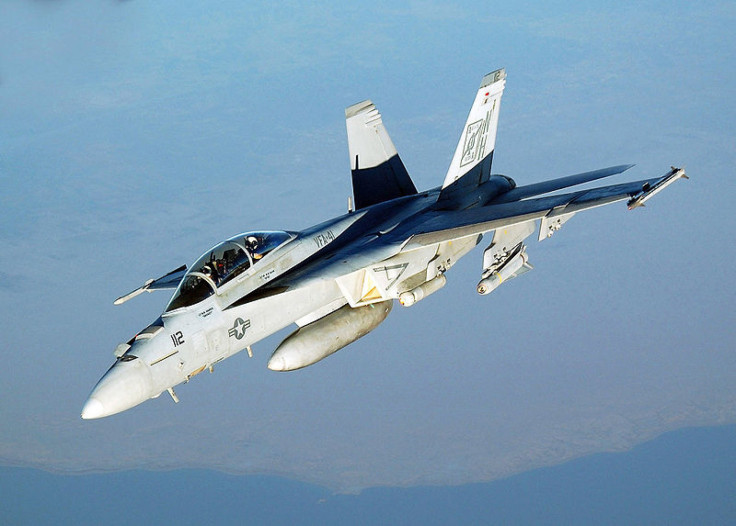 The Big Five of defense – The Boeing Company (NYSE:BA), Lockheed Martin Corp. (NYSE:LMT), General Dynamics Corp. (NYSE:GD), Raytheon Co. (NYSE:RTN) and Northrop Grumman – have all announced layoffs, buyouts, factory closures and other cost-cutting measures that affect workforces across the country.
Lockheed Martin CEO Bob Stevens announced on Dec. 14 that his company would probably begin laying off employees after April "because contracts won't need to be adjusted before then." Over the summer, Lockheed – which has a heavy presence in Virginia -- estimated sequestration cuts would cost the company 10,000 jobs, or about 8 percent of its workforce.
The Department of Defense itself will likely announce furloughs and layoffs of some of its 800,000-strong civilian workforce next year, with or without sequestration.
Chicago-based Boeing announced in a companywide memo last month that it would seek $1.6 billion in additional cuts on top of the previously announced $2.2 billion. Company representative Todd Blecher told Businessweek the additional cost-saving was not related to sequestration and would have taken place anyway in light of last year's cuts. Sequestration, he added, was an uncertainty that makes any projections of further cuts impossible to ascertain. Boeing Defense, Space & Security (BDS), the company's defense division based in Berkeley, Mo., makes bombers, tankers, missiles and unmanned aircraft for the U.S. government.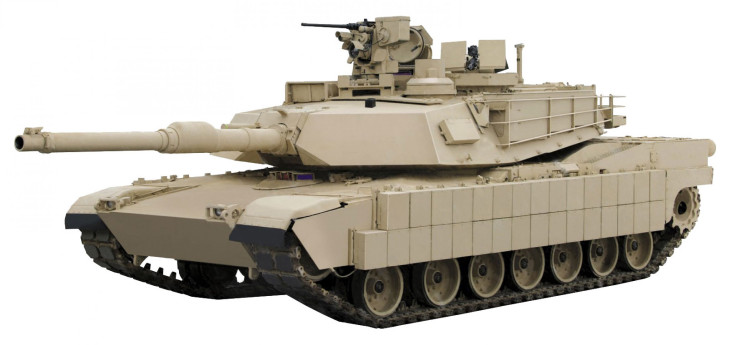 For countless smaller defense contractors (apparently the Pentagon itself doesn't have a definitive number), which include security and tech firms and manufacturers that make ancillary parts for the vessels, vehicles, aircraft and weapons systems made by the big players in the sectors, the effect of sequestration on top of last year's cuts means what it would mean for any small business – planning for the worst.
For the time being, contracts that have already been signed will be honored. The effects of cuts are not "cliff-like" but rather an increasingly downward pitch that will become more noticeable beyond next year, according to a report by the Washington-based Center for Strategic and Budgetary Assessments.
The center recently conducted a series of strategic-choices exercises with defense contractors, lawmakers and think tanks to see what cuts they would make if they had the flexibility to choose rather than undergo across-the-board sequestration cuts over all accounts.
"There are a number of really difficult strategic choices you'll have to make, such as what's the right mix of long-range versus short-range aircraft; what's the right mix of surface versus undersea ships for the Navy; what's the right size and mix of ground forces," the report's co-author and senior fellow at the center, Todd Harrison, told Bloomberg TV.
Harrison's group identified the four "crown jewels" of military capability that the Pentagon probably will fight to protect as the nation's main defense foci. They are: special operations (the kind of military capability that killed Osama bin Laden in May 2011), submarine warfare systems, cyberspace operations and long-range manned and unmanned military surveillance (drones).
"Those are the really critical capabilities the DoD would need in the future even if you're in a constrained funding environment," said Harrison.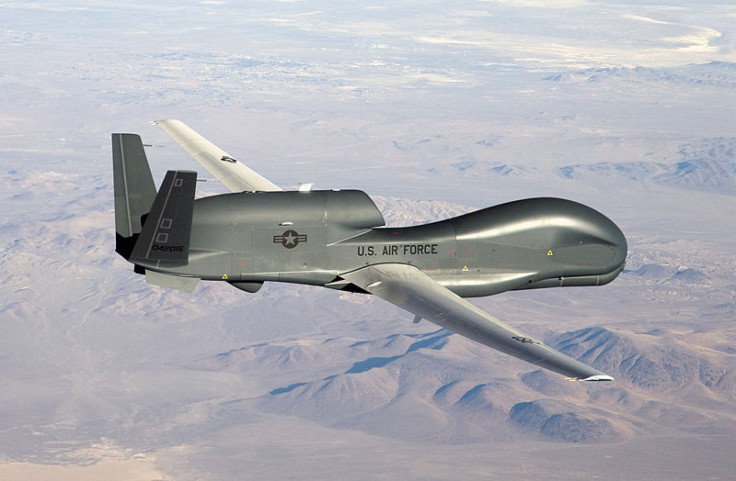 For its part, the Pentagon has chosen to keep whatever contingency planning it has out of public or congressional view, playing a bluffing game with Congress rather than exposing to lawmakers its less-prized programs that would end up becoming the targets of cuts in any future negotiations.
The effects of these cuts on the top five American defense contractors will vary. Boeing will see the least harm, since it's heavily invested in commercial aviation and civilian aircraft, while Northrop Grumman and Lockheed Martin while be hurt harder since so many of their eggs are in the Defense Department's basket. The companies with more of a hand in the crown jewels of modern U.S. defense – special operations forces, manned and unmanned undersea warfare systems, long-range manned and unmanned surveillance, and offensive/defense cyberspace capabilities – will be able to hedge those specializations against losses in other areas, especially procurements related to overseas operations.
Here's how these top five contractors are positioned as the world's largest military customer – the United States – enters a new era of defense austerity:
Boeing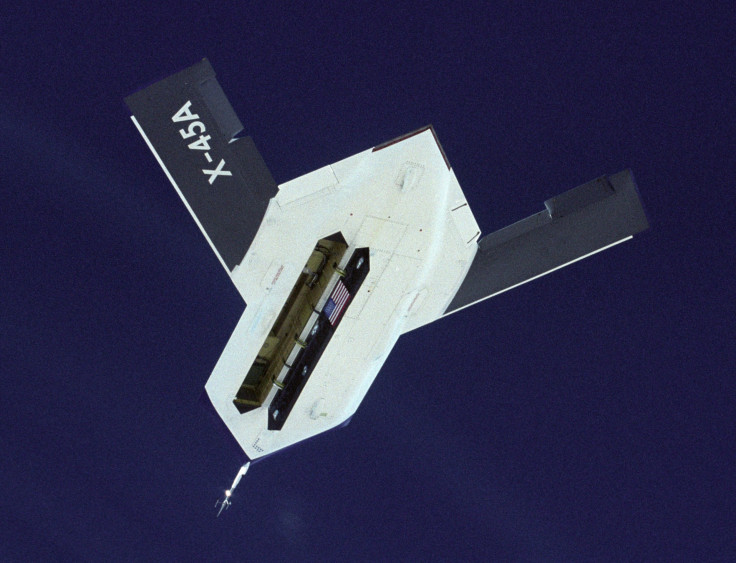 The Chicago-based daddy of the Big Five defense contractors is also the one with the best buffer against cuts to defense spending: commercial aviation. With a quickly rising integrated Asian economy, demand for the latest in commercial planes, especially fuel-efficient short haul jets, should ameliorate the blow to the company's defense, space and security operations, which is more than 75 percent dependent on Department of Defense procurements.
Boeing makes the CH-47 Chinook helicopter; the V-22 Osprey tiltrotar aircraft and the F-15 Eagle fighter jet, last used in combat during Operation Odyssey Dawn that helped oust Libya's late dictator Moammar Gadhafi.
The world's largest aerospace company has seen booming sales in commercial airplanes, and the company's revenue will rise next year on increased production of 737, 777 and 787 jets. Potentially flat revenue in defense and space will be offset by growth in orders from the civilian side.
General Dynamics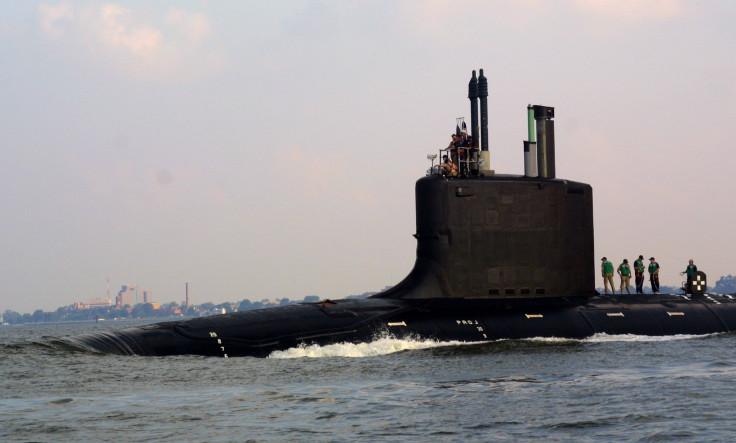 General Dynamics has a tiny cushion against cuts, provided there's no downturn in corporate demand for its Gulfstream jets that shuttle executives to and fro. But 71 percent of the Falls Church, Va.-based company's revenue comes from the taxpayers while the rest is made up by global defense and commercial customers. Its business is heavily involved in electronics for weapons systems, including those tiny audio and visual devices used by soldiers (or their robots) in the field. Its combat division is involved in upgrading the Abrams, America's main battle tank, and making heavy machine guns, grenade launchers and high speed Gatling guns. General Dynamics' marine systems division, which makes the Virginia-class nuclear submarine (one of the Pentagon's "crown jewels" is underwater), is the one shining light in an otherwise rather grim future in defense projects with or without sequestration.
Lockheed Martin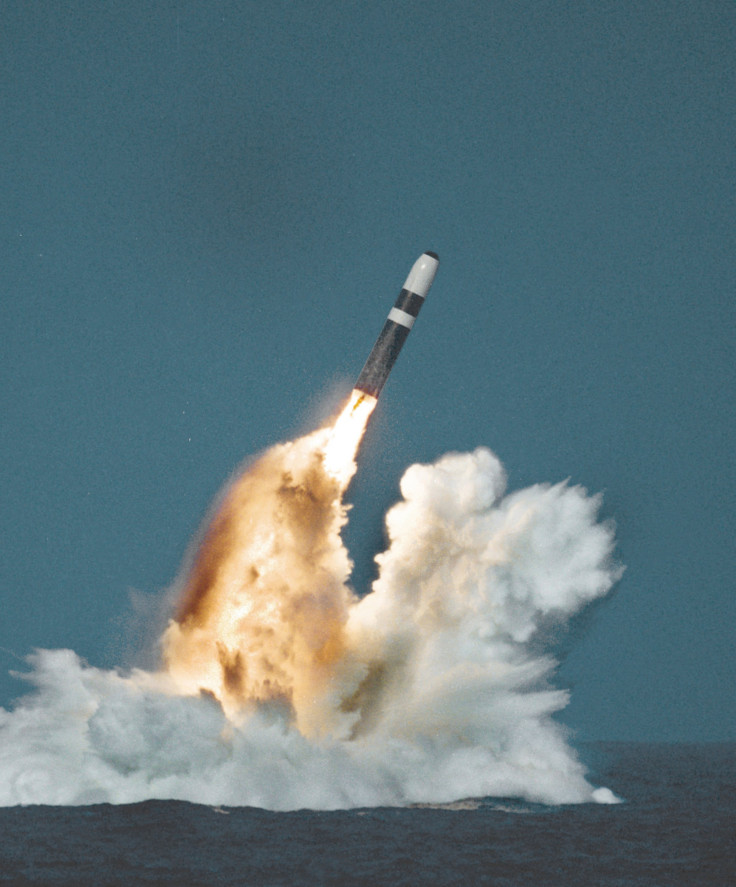 Heavily involved in government IT work, the company's electronics division is going to experience a downturn in sales with sequestrations cuts, and even without the additional cuts flat sales on the back of defense budget cuts announced late last year. The company, based in Bethesda, Md., produces electronics products for the AEGIS combat system, the floating missile defense that helps protects naval fleets, the firing system for Boeing's Apache helicopter and the Trident missile, the only rocket that can be launched from a submarine.
The start of production of Lockheed Martin's F-35 Lightning II fighter, the next generation of America's premier multirole fighter jet, will be a positive for company earnings. But the future of the F-35 program – specifically how many jets will be ordered by the U.S. – is a big uncertainty. This will be the first jet of its kind (stealthy) made with the intention of exporting to allied countries, including the UK, Turkey and Israel. The unit cost goes up when number of planes produced goes down. As it stands, the most expensive of the three models (one lands normally, one lands vertically, one catapults from aircraft carriers) is approaching $240 million per unit. The Pentagon has said it would spend $396 billion to buy 2,443 planes over the next 30 years and is expecting 700 more jets to go to allied states. Currently, Lockheed Martin has 93 of the fighter jets on order.
Northrop Grumman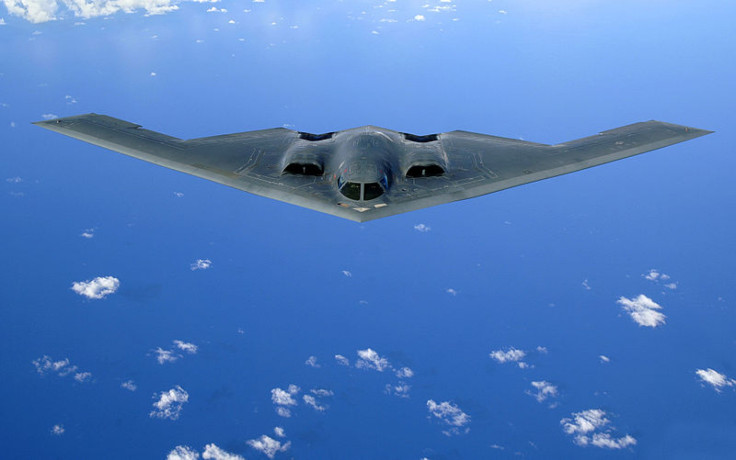 The defense electronics and aerospace company based in Falls Church, Va., is heavily reliant on business from the Department of Defense. Nearly 40 percent of the company's revenue comes from information and technical systems used in air and missile defense, airborne reconnaissance, cyber security, simulation services and logistics. Its aerospace division makes up most of the rest of the company's revenue. This includes developing reconnaissance aircraft like the RQ-4 Global Hawk unmanned drone and the B-2 Sprit stealth bomber. Northrop also owns a shipbuilding division which among other things makes the Virginia-class nuclear submarine by General Dynamics.
The company, along with Britain's BAE Systems, is also a key player in Lockheed Martin's F-35 Lightning II fighter program. It designed the high-tech fighter's fuselage and builds various key systems in the jet.
Cuts to government IT and defense along with a draw down in Afghanistan will put pressure on Northrop's revenue growth in the near future. On the upside is that unmanned surveillance is a Pentagon priority.
Raytheon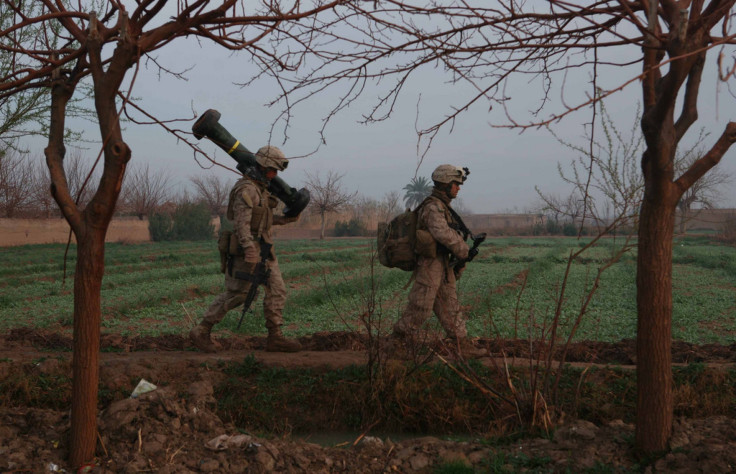 The Waltham, Mass.-based company is the most diverse of its peers. It's the only defense company of the top five where no single segment comprises more than about 20 percent of sales. It will be hit by a reduction in business from the U.S. Army for communications systems, such as ground-based electronic sensing equipment for reconnaissance missions and next-generation imaging X-ray and infrared imaging technology used in night missions. Demand for similar products from the Federal Aviation Administration and the Department of Transportation could also be hit by non-military discretionary spending cuts.
Raytheon's largest division makes missile defense systems, including the Tomahawk cruise missile and the Javelin anti-tank weapon. It sells weapons systems in 30 countries. Arms races in Asia and the Middle East are likely to support some missile defense and electronics sales, but not enough to offset expected slowdown in orders from the Pentagon.
The company's second-largest division in terms of sales makes intelligence and surveillance equipment for the U.S. Navy, Air Force and Army, as well as for classified customers, presumably involving the CIA and allied governments. Products include systems that can be used in space for civilian and military communications and surveillance.
© Copyright IBTimes 2023. All rights reserved.