General Motors (GM) Declares First Dividend Since 2008; Strong Recovery In US, China Sales Helps In Building A "Fortress Balance Sheet"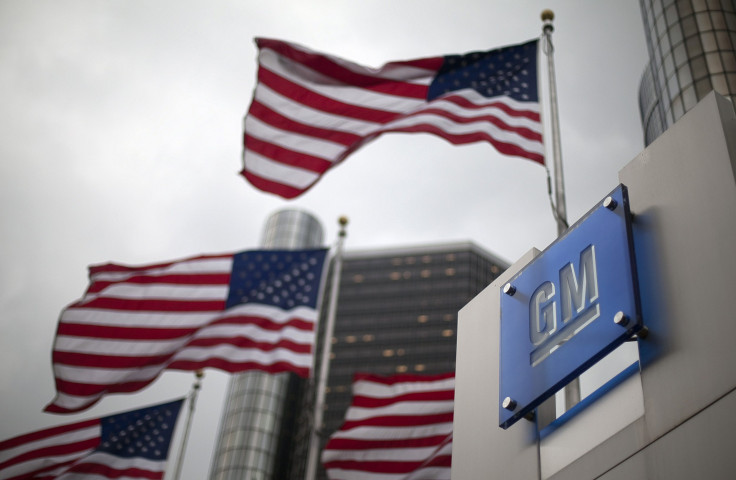 General Motors Co. (NYSE: GM) on Tuesday declared its first quarterly dividend since the company's 2009 bailout by the U.S. government. The dividend of 30 cents a share on its common stock is payable on March 28 to all stockholders of record as of March 18, 2014.
The Detroit-based auto major, which filed for bankruptcy at the height of the financial crisis in 2008 and was subsequently rescued by the government, has demonstrated a remarkable recovery since then. GM has witnessed a surge in sales aided by a strong recovery in the auto markets in the U.S. and China. And, last month, the U.S. Treasury sold its remaining stake in the company to completely recover taxpayers' money used for the bailout.
"The board understands that our investors should share in this success and is pleased to announce a quarterly dividend for our common stockholders," Dan Akerson, the company's chairman and CEO, said in a statement.
The dividend payout was widely anticipated after the company posted its fifteenth-straight quarterly profit in the third quarter of 2013, and the automaker is expected to continue the trend when it reports earnings in February.
"Our fortress balance sheet, substantial liquidity, consistent earnings and strong cash flow provide the foundation for an ongoing payout," Dan Ammann, executive vice president and CFO, said in a statement. "This return to shareholders is consistent with our capital priorities and is an important signal of confidence in our plans for a continuing profitable future."
On Jan. 15, Ammann will take charge as GM's president while Mary Barra is slated to become CEO as Akerson retires.
The company, which sells iconic brands from its Chevrolet, Cadillac, GMC and Buick stables, is also making strides in the Chinese market with products such as Baojun and Jiefang. The company reported strong sales in 2013, especially in China -- its biggest market. The company on Tuesday said that it sold 9.7 million vehicles worldwide in 2013, up 4 percent from 2012.
In China, GM's sales set a new full-year record with an 11 percent year-on-year increase, while sales in the U.S. rose 7 percent. The company shares rose 2.97 percent in after-hours trading on the New York Stock Exchange on Tuesday.
© Copyright IBTimes 2023. All rights reserved.