General Motors (GM) Reports 24% Profit Decline In Q2 On Asian Weakness And High Costs In Australia But Still Beats Street View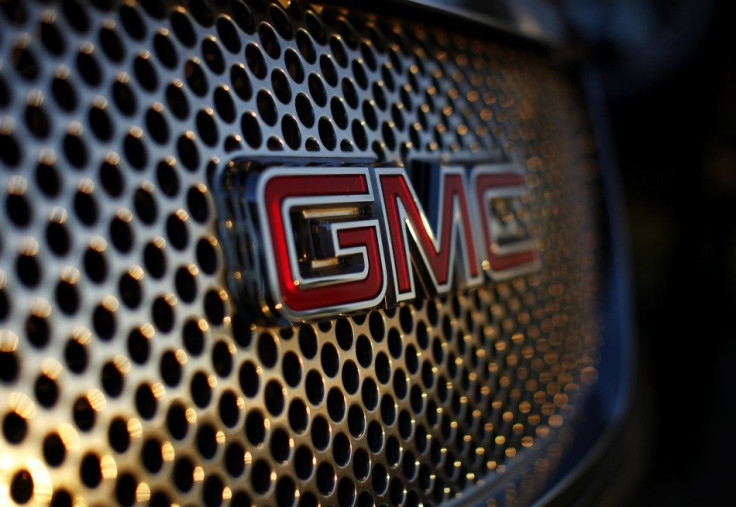 General Motors Company (NYSE:GM), North America's biggest automaker, said Thursday its second-quarter profit fell 24 percent as falling sales in Europe and higher costs in Australia offset strong U.S. and Asian operations.
GM said it recorded net earnings of $1.41 billion, or 75 cents per share, compared with $1.85 billion, or 90 cents per share, last year. Excluding expenses, GM earned 84 cents per share, soundly beating analysts' expectations of 75 cents per share, based on a Thomson Reuters poll.
Net income for the second quarter of this year included an increase in tax expense of $500 billion, or 29 cents per share, compared to the second quarter of 2012.
Operating earnings fell to $1.75 billion from $1.82 billion. Adjusted for one-time events, operating earnings rose to $2.3 billion from $2.1 billion in last year's April-through-June period, GM said.
Revenue climbed 4 percent to $39.1 billion, topping Wall Street's estimate of $38.37 billion. Expenses and costs climbed to $37.32 billion from $35.79 billion.
"We continue to perform well in the world's two most important markets, the U.S. and China," CEO Dan Akerson said. "We also made further progress in our European business and saw the staedy performance of our global brands Chevrolet and Cadillac."
GM's European's operations resulted in a loss, before interest and taxes, of $100 million compared with a loss in the second quarter of last year of $400 million.
GM saw an average 6.7 percent rise in monthly sales in the U.S. in its second quarter. The company's share price gained nearly 23 percent in the same period amid a robust rebound in the domestic auto market and continued strength in China, where GM competes head-to-head with Volkswagen AG (FRA:VOW3) as the two top foreign automakers in the world's fastest-growing and largest auto market.
As it does for other automakers, Europe continues to weigh on GM's profitability. The 7 percent rise in GM's China sales in the first half of the year was offset by a 6.5 percent drop in European sales. GM's European woes have it investing in restructuring there.
"Europe remains a key risk, where intense competition and a weak end market are likely to keep GM's Opel subsidiary loss-making," said a research note from Goldman Sachs. "Our forecasts do not contemplate any relevant contribution from Opel, but the risk is that the outcome could be worse."
A strong housing market and positive U.S. consumer sentiment in recent months have boosted North American pickup truck sales, an important segment for both GM and Ford Motor Co. (NYSE:F) because of the wide profit margins on trucks.
"While pickup truck sales are strong, GM is in the midst of switching from the old model [Chevrolet] Silverado to the new one," Edmunds.com senior analyst Michelle Krebs said ahead of the company's results. "There are costs associated to launching, so it will be interesting to see [in GM's earnings report] how well they're doing financially in launching those vehicles and whether that was in line with what their thinking was. Launching vehicles is costly."
The 2014 Silverado and GMC Sierra – two of the most important model rollouts for GM since its 2009 bankruptcy and U.S. government bailout – began appearing en masse in dealer showrooms in the past quarter. GM SUVs and trucks account for more than half of the company's total earnings.
"With GM we know they're having some challenges in the sedan segment," Alec Gutierrez, senior market analyst for automotive valuation company Kelley Blue Book, said. "The Malibu was down, and there was some pretty heavy incentives spent on it. Sales were down for the Impala, but transaction prices in the last month were up with the new '14 model. Cruze did pretty well and Sonic did well, but those aren't exactly high profits getters."
In the past quarter, GM saw its reopened plant in Jakarta, Indonesia rolling out its Chevrolet Spin – a people carrier with three rows of seats – into showrooms as it starts to ramp up it challenge to Japanese dominance of Southeast Asia's largest auto market.
Its financing subsidiary, General Motors Financial Co. Inc., also completed its acquisition of Detroit-based Ally Financial Inc. The $2.6 billion sale, first announced in November, will greatly expand the company's global auto financing services in Europe and Latin America. GM is in the process of an aggressive overhaul of its U.S. product line that will continue through 2016.
According to an industry forecast from Bank of America Merrill Lynch, GM will replace nearly a fourth of its sales volume with fresh models, focusing its $37 billion in cash toward introducing new models away from buying back shares or paying dividends.
© Copyright IBTimes 2023. All rights reserved.