'Genshin Impact' 1.4 Shirtless Childe Triggers New Costumes and Skins Speculations
KEY POINTS
"Genshin Impact" 1.4 goes live on March 17
The new update will feature Rosaria in one of its character banner
The "Genshin Impact" Ver 1.4 Invitation of Windblume preview site was launched recently
Chinese gaming studio miHoYo announced "Genshin Impact" 1.4 a few days ago, including the Invitation of Windblume preview site, where some players discovered a topless Childe. The image assets trigger speculations that new skins and costumes might arrive soon.
On Reddit, a user shared multiple image assets showing a shirtless Childe or Tartaglia. Apparently, the assets were discovered in the source code of the recently launched Genshin Impact Ver 1.4 Invitation of Windblume preview site. Fans immediately speculated that this could indicate that miHoYo might release a new set of skins or costumes for playable characters.
While some fans are hopeful that it will be the case, several others shoot down that hope. It appears that the new set of skins or costumes for Childe or other "Genshin Impact" players are not happening in the game just yet. On Twitter, a fan pointed out that the reason why a shirtless Childe is found on the preview site is for animation purposes.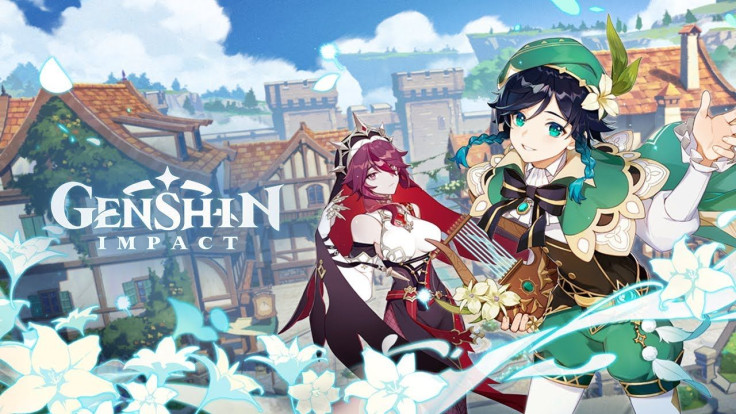 According to the fan, "when you do that type of animation, you have to separate the moving parts from each other." The user explained that "since Childe's clothes are flying around, they have to draw a torso underneath so that when the clothes flow farther away, there's the skin underneath it." The user noted that "someone found the source files for it."
For "Genshin Impact" players and Childe fans who would like to see the shirtless Childe, DualShockers share some tricks on doing it. Players just need to access the "Genshin Impact" version 1.4 preview site and check the source files. To check the source files, players need to simultaneously hit CTRL, SHIFT, and E and reload the page.
"Genshin Impact" is available on PC, PlayStation 4, iOs and Android devices. The hit Gacha game was earlier announced launching on Nintendo's hybrid gaming console Switch. However, as of press time, miHoYo has not announced the game's release on Switch. "Genshin Impact" is also in development for PS5, although the game is playable on the next-gen console through backward compatibility.
© Copyright IBTimes 2023. All rights reserved.