'Genshin Impact' Leaks Mention Dragonspine, Monster-Catching Mechanic, Albedo Rerun And More
KEY POINTS
"Genshin Impact" 2.2 is now live
The next update is expected to drop on November
Version 2.3 would reportedly feature the return of Albedo
Chinese gaming studio miHoYo released "Genshin Impact" version 2.2 Wednesday and offered some information about the next update. However, this didn't stop some industry insiders from leaking some details, which point to the return of the icy Dragonspine region, a new mechanic involving animal capture, as well as the skills, abilities and kits of supposed upcoming playable characters, Itto and Gorou.
The latest update of the hit gacha game rolled out the final Inazuma island and while it is not yet clear if miHoyo would introduce a new major map update soon, a leak claims players would see the return of Dragonspine in "Genshin Impact" 2.3.
There have been rumors that the next update would feature the re-run of the Albedo character banner. The Geo swordsman could return and take players back to the cold and snowy mountains of Dragonspine, industry insider Tangzhu suggested in a tweet.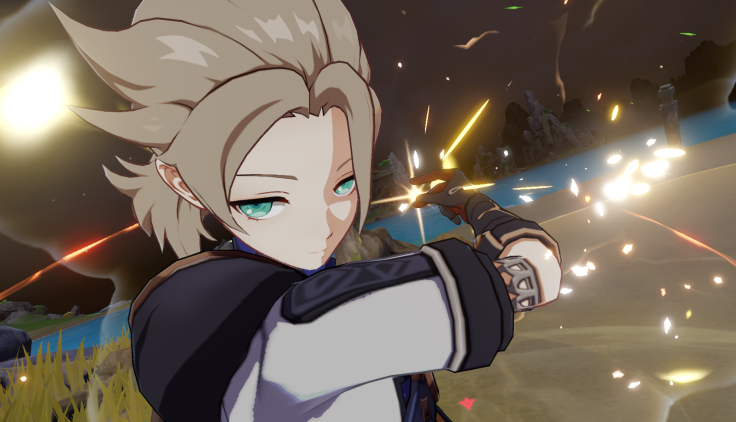 Albedo could also get new story content in the upcoming version of the game. "There are Albedo activities, good things will be given away," the insider revealed, hinting that miHoyo could launch a new event that would feature Albedo.
Another reliable industry insider seemingly backed this claim about the Albedo rerun. The insider, who goes by the name Zluet, mentioned miHoYo could include a free sword for the Geo swordsman in "Genshin Impact" 2.3.
Players last saw the character at an event in Dragonspine and many are hopeful the same thing would happen when he officially returns to the game next month. Aside from the potential return of Dragonspine, it has also been rumored that the game would introduce a new monster-catching mechanic.
It is not yet clear how the mechanic works but players might have the ability to catch monsters across the game's massive map when the update releases. The leak did not reveal the purpose of this supposed monster-catching mechanic but it is most likely tied to a new in-game event.
"Genshin Impact" 2.3 is anticipated to officially release on Nov. 23. Based on the leaks and official news from miHoYo, it looks like the gaming studio is planning to fully launch the geo element meta in the game via the next update.
© Copyright IBTimes 2023. All rights reserved.