'Genshin Impact' Massive Leak Reveals These Characters Will Appear In Upcoming In-Game Festival
KEY POINTS
"Genshin Impact" is now available on various gaming platforms
A fan-favorite event is believed to be returning in the game
"Genshin Impact" might introduce two more new characters soon
A cutscene in the supposed Moonchase Festival in "Genshin Impact" surfaced online a few days ago showcasing some new faces, one of whom resembles characters in the hit game "Honkai Impact 3rd."
A few days before miHoYo started its crackdown on dataminers and leakers, a reliable industry insider who goes by the name Dimbreath shared on Twitter last week a screenshot showing a new female character. Apparently, the image was taken from the supposed "Genshin Impact" Story Cutscene, which would be revealed at the upcoming in-game event, Moonchase Festival.
Following Dimbreath's tweet, another insider known as UBatcha revealed the female character in the screenshot is Yelan. After the leaked screenshot, an industry insider who goes by the name Yae Gaming shared the supposed full video of the Moonchase Festival cutscene which shows not only Yelan but also another character Yunjin. Yelan is a new character in the "Genshin Impact" canon.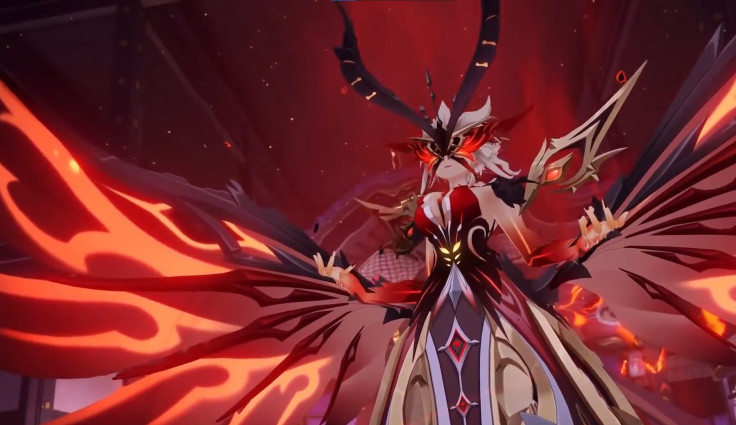 Fans were drawn to Yelan because she bears an uncanny resemblance to Fu Hua of "Honkai Impact 3rd." Nothing has been revealed yet about Yelan but her background appears like she is related to Moonchase Festival.
Based on the leaked video and the screenshot, Yelan appears to be a Hydro character that wields a Polearm. She is garbed in a manner similar to those from the Guhua clan. The other character who showed up in the Moonchase Festival cutscene is Yunjin.
She was discovered alongside Kazuha, Hu Tao and Yaoyao through a data mining activity earlier this year. In the leaked video, she stands behind the rest of the characters, which many fans believed is an indication that she might not be introduced as a playable character.
But, that's too early to conclude since miHoYo is known to drop major surprises at unexpected times. Earlier, it was believed that Yunjin is a Geo user but fans claim she may be an Anemo character.
It is important to remember that these leaks showing Yelan and Yunjin are not official. So far, there is no way to confirm if these characters would soon be playable characters in "Genshin Impact."
Fans should therefore temper their expectations and take this new information as highly speculative. "Genshin Impact" is now available on PC, PS4, PS5, Android and iOS devices.
© Copyright IBTimes 2023. All rights reserved.
FOLLOW MORE IBT NEWS ON THE BELOW CHANNELS