George Clooney Disliked His 2008 Tesla (TSLA) Roadster So Much He Dumped It Off At A Charity Auction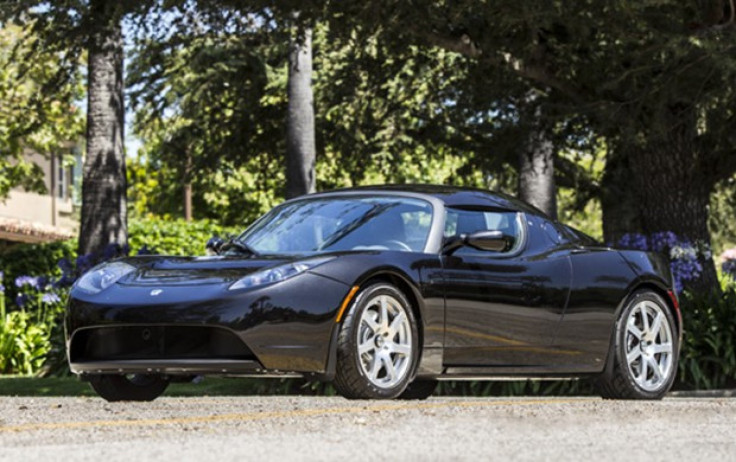 George Clooney, the Oscar-winning actor most recently seen in Alfonso Cuarón's "Gravity" with Sandra Bullock, said in an interview in the new issue of Esquire that he wasn't too happy with his Tesla Roadster, the battery-powered electric sports car manufactured by the Palo Alto-based electric car company.
Journalist Tom Junod visited Clooney at the actor's Los Angeles home. After the interview was over, Junod cracked a joke about Clooney not having a Tesla car parked in his driveway, a reference to Tesla's reputation as a carmaker popular with moneyed West Coasters.
Here's the exchange (asterisks added by IBTimes):
"Hey, where's the Tesla?" I [Junod]said when I was leaving his house. I was just giving him sh**; I didn't know if he had a Tesla or not, and was trying to see if even George Clooney was susceptible to Hollywood cliché.

"I [Clooney] had a Tesla. I was one of the first cats with a Tesla. I think I was, like, number five on the list. But I'm telling you, I've been on the side of the road a while in that thing. And I said to them, 'Look, guys, why am I always stuck on the side of the f***ing road? Make it work, one way or another.' "
This is probably the same car Clooney unloaded at a Gooding & Co. charity auction in 2008. The car, which had 1,825 miles on it at the time, sold for $99,000. The Vehicle Identification Number of that car suggests it was the eighth Roadster delivered.
Tesla Motors Inc. (NASDAQ:TSLA) discontinued the Roadster last year and released the Model S luxury electric sedan in June 2012. So far Tesla has delivered about 18,000 of them.
© Copyright IBTimes 2023. All rights reserved.