German Court Bans Sales of Samsung's New 7.7-inch Tablet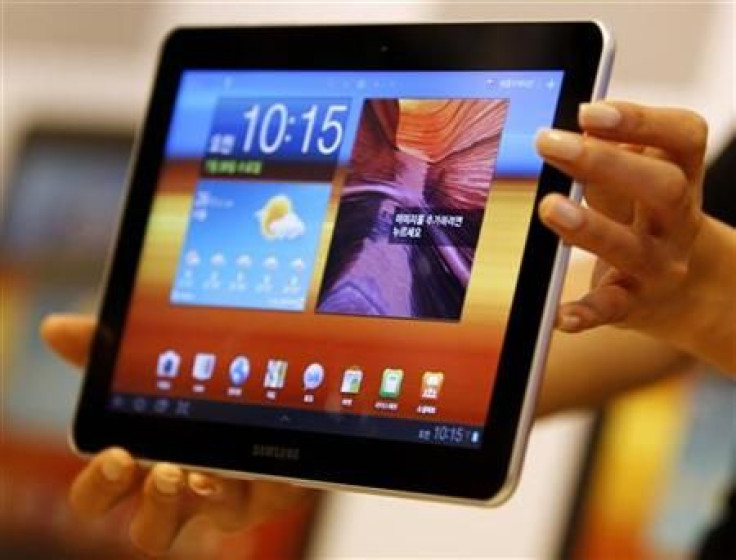 Samsung Electronics Co has stopped promoting its new tablet computer at Europe's biggest consumer electronics fair after a court-ordered sales injunction in Germany, the latest setback in its global patent battle with Apple Inc.
A Dusseldorf court ordered the South Korean company to stop selling Galaxy Tab 7.7 on Friday when the annual IFA electronics show started in Berlin. The move follows an earlier ban on German sales of Samsung's Galaxy Tab 10.1 by the court in late August until its final ruling on September 9.
The Galaxy Tab 7.7 is the latest addition to Samsung's range of Galaxy products. It was first unveiled at the show along with 5.3-inch Galaxy Note, which Samsung hopes to create a new product category with and fill the gap between smartphones and tablets.
The product is not on sale yet but we've decided to respect the court order, Samsung spokesman James Chung said.
Samsung and Apple have been locked in acrimonious battle over smartphones and tablets patents since April as Apple seeks to rein in the growth of Google's Android phones by taking directly aim at the biggest Android vendor, Samsung.
Apple has argued that Samsung had infringed on its patents and the Galaxy line of smartphones and tablets slavishly copied its design, look and feel. It is fighting legal battles in the United States as well as Europe, South Korea and Australia.
The battle forced Samsung to delay its tablet sales in Australia twice.
Samsung has counter-sued, arguing Apple infringed its wireless patents.
The Galaxy Tab 7.7 is powered by a dual 1.2 GHz processor and uses a 7.7-inch super-bright active matrix organic light emitting diode (AMOLED) screen.
(Reporting by Miyoung Kim; Editing by Lincoln Feast)
© Copyright Thomson Reuters 2023. All rights reserved.