German Official Says Namibia Herero Killings Were 'Genocide' And Part Of 'Race War'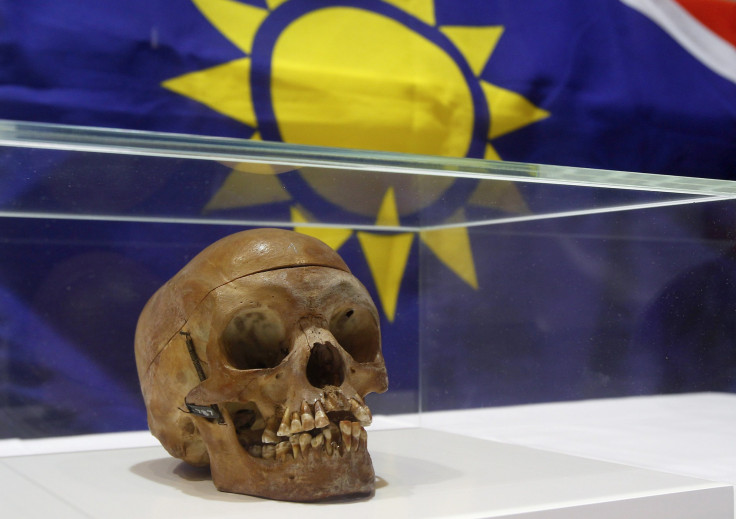 Germany's parliamentary speaker on Wednesday said that his country's actions in Namibia a century ago constituted "genocide," which was conducted as part of a "race war."
Modern-day Namibia was a German colony from 1884 through 1915 and the region was then known as German South-West Africa. A tribal revolt by Namibia's Herero and Nama people in the early 20th century was met with a brutal response, as the colonizers engaged in a campaign of extermination against the Herero people, while the survivors were rounded up and placed in concentration camps or used for medical experimentation. There were up to 80,000 Herero people in Namibia when the uprising began, and only about 15,000 survived afterwards.
"Using today's standards of international law, the crushing of the Herero revolt was genocide," Norbert Lammert said in a guest column for the German newspaper Die Ziet, cited by the Local. "There were tens of thousands of Herero and Nama victims, not only through fighting but also illness and the targeted killing through allowing people to die of thirst and hunger."
"Others died in concentration camps and in slave labor," he added.
The United Nations considered Germany's acts as the first genocide of the 20th century. The government has since apologized for its actions and returned dozens of skulls that were used for medical experimentation.
However, it has repeatedly refused to consider reparations, saying that it had already paid hundreds of millions of euros in aid to Namibia. Germany has also not officially termed its actions as genocide.
In April, German President Joachim Gauck acknowledged the killings of 1.5 million Armenians by troops of the Ottoman Empire in 1915 as genocide. His stance was disputed by Foreign Minister Frank-Walter Steinmeier, who said that using the genocide label would undervalue the suffering of 6 million European Jews in the Holocaust under Nazi Germany.
However, activist groups have been pressuring Berlin to use the term and pay reparations to the people of Namibia. Namibia-born activist Israel Kaunatjike submitted a petition to the country's foreign ministry in March asking for an official apology, official recognition of Germany's acts as genocide and reparations for stolen land and forceful expulsions.
"What is most important is how we can move forward now. Our main wish is to receive an apology, so people can move on. Things like reparations are only secondary in the matter," he told the Local.
© Copyright IBTimes 2023. All rights reserved.