Germanwings Co-Pilot Andreas Lubitz Was 'Passionate About The Alps, Obsessed Even': Report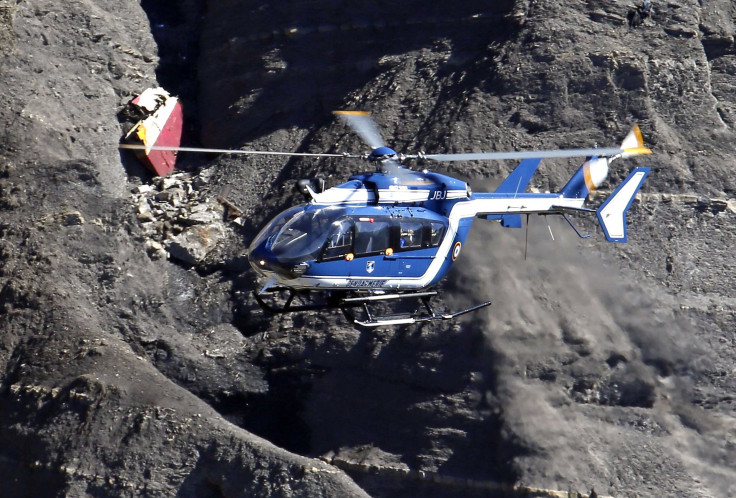 Germanwings Flight 9525 co-pilot Andreas Lubitz was "passionate about the Alps, obsessed even," a member of his glider club in his hometown of Montabaur, Germany, said, according to The Australian. The 27-year-old pilot allegedly crashed the Airbus A320 in the French Alps on Tuesday killing everyone on board.
Dieter Wagner, 70, a member of the LSC Westerwald e.V glider club, said that Lubitz knew the region around the crash site as he had flown over the Alps in a glider shortly before the "burnout" in 2009 when he interrupted his training for six months. The club reportedly confirmed that Lubitz had taken part in glider training sessions, less than 40 miles from the site of the crash.
"Andreas took part in a training course with my niece, who was a good friend of his, in the Alpes-de-Haute-Provence region," Wagner reportedly said.
Flight 9525 was traveling from Barcelona to Dusseldorf with 150 people, when Lubitz initiated the plane's descent, ensuring it plunged into the mountainside, according to French prosecutors. He took the plane down after the captain left the cockpit, the prosecutors said.
On Friday, German prosecutors said they found evidence from his house in Dusseldorf that indicated "an existing illness and appropriate medical treatment," adding that the doctor had signed him off work the day he crashed the plane. They also claimed that they did not find any suicide note or claim of responsibility for the crash from Lubitz, or any evidence that would indicate a political or religious motive to his actions.
A report from German newspaper Bild Zeitung, citied by the Guardian, said that Lubitz's ex-girlfriend, whom the paper identified only as Mary W, said he told her last year: "One day I will do something that will change the whole system, and then all will know my name and remember it."
She added: "I never knew what he meant, but now it makes sense."
A source close to the investigative team reportedly said that the breakup with his girlfriend was also being investigated as Lubitz was suffering from a "serious relationship crisis" before the deadly crash. According to reports, he had been living with his girlfriend at his Dusseldorf apartment.
© Copyright IBTimes 2023. All rights reserved.